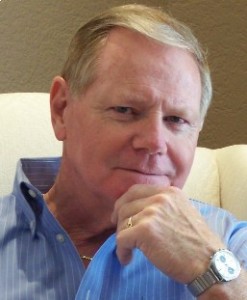 Opportunities are what you make of them.
After almost thirty years in computer manufacturing and distribution in Massachusetts, he moved in '91 with his wife and son to the Phoenix area. He found an opportunity with a Fortune 500 company and put his project and other management skills to good use. Once again the change in computer technology took its toll in 2001 and opportunity knocked again. Finally, after five years with a large health-care provider he retired in '09.
Reading and writing was always something his various roles required. However, over time, reading mystery novels at bedtime became a way of winding down. The James Patterson 'Alex Cross' novels were a favorite along with Stuart Woods' novels.
However, creativity got the best of him, and he started kicking around a mystery novel of his own. His first attempt at writing that mystery novel resulted in many agent rejections. Finally, one caring agent indicated that the style was incorrect for a mystery novel. Many years later, and several "how to books" provided the necessary guidelines to allow him to publish his first mystery novel in July 2011 – 'Serial Separation.'
In March of 2012, he published the second novel in the Scott Tucker series – 'Scent of Gardenia.' The third novel in this series; 'Branded for Murder' is written and will be published by the end of this year. The fourth, and possibly final novel of this series, has been started.
Dick plans to publish at least two novels a year.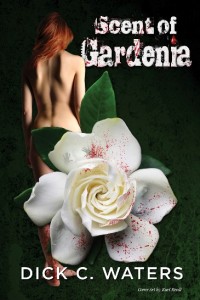 Scent of Gardenia is a serial-killer mystery set in the 60's. Rich young men from New England and their yachts are turning up missing in Bermuda. Scott Tucker, a recent graduate of Harvard, works in a private investigation office. However, the office is expanding into business process improvement with the recent introduction of computer technology and Scott is focused on that endeavor.
However, the sister of one of the missing men pleads for his help to find her brother. She herself was the object of a serial-killer in another novel. Scott remembers his own near death experience and finds he is unable to ignore her request.
Official investigations, including the FBI's, are having no results finding the missing men. The lack of any ransom requests, or bodies, leads authorities to believe the men are being 'kept' for other purposes.
Mercedes Strong, who is now a profiler with the FBI, is involved in the investigation. However, her previous involvement with Scott on another serial-killer task force fortunately allowed her to help save his life. He's now the target of her affection.
The rich father of one of the missing men, commissions a private investigation. Holly Compton, who is an investigator in Scott's office, heads to Bermuda to conduct her own investigation. Soon four separate investigations collide in that tropical island and more people go missing.
Time becomes even more critical, when one by one the missing men are found at the bottom of the ocean. Their tortured bodies confirm the authorities' earlier fears.
Scent of Gardenia is available from Amazon. Learn more about author Dick. C. Waters from his Amazon author page.