Today we have a sneak peek of author Mary Smith's debut contemporary women's fiction book, No More Mulberries.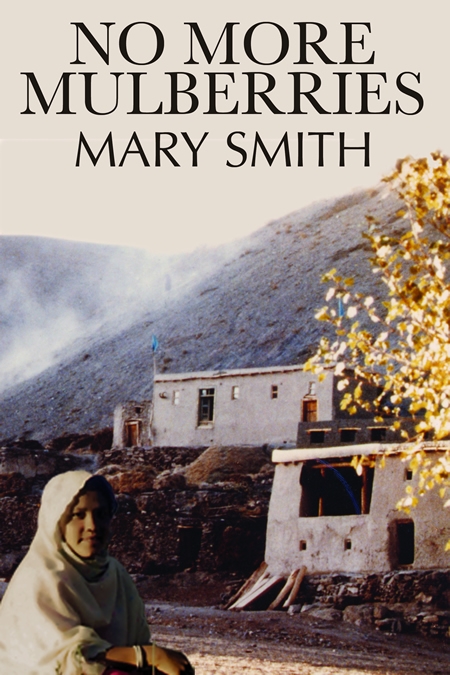 The marriage of British-born Miriam and her Afghan husband, Dr Iqbal is heading for crisis. Ignoring his anger at her attending a medical teaching camp as a translator she hopes time apart may help her understand their problems.
When Miriam takes a journey into her past old friends help her realise her own actions may have damaged her relationship with Iqbal – but is it already too late to save their marriage? No More Mulberries is a story of love, commitment and divided loyalties set in Afghanistan from the time of the Soviets to the rise of Taliban.
No More Mulberries can be found at Amazon.com, Amazon UK, Smashwords, WH Smith and Barnes & Noble.
And now, from No More Mulberries…
from Chapter 10:
'Miriam-jan, it's good to see you. Usma sends many salaams. She wanted to come but…'
Interrupting him she said, 'I'll send someone to sort out space for the patients in the tent. I'm sorry the accommodation isn't up to much. They didn't expect so many patients. They had to find an extra tent. Still, it won't be for long. I'm sure your group will get appointments tomorrow and then you can…' She broke off when Ismail caught her hands in his, turning her round to face him. She sighed.
'Let's start again, Miriam-jan. I ask how you are and you ask how I am, then I ask about your house and you ask about mine. We'll hope that neither of us will ever be tired and by then it'll be easier to talk about other things.' He released her hands saying, 'In fact I believe I can see the edges of a smile at last. Now, tell me where is Farid? And don't you have a daughter now?'
Miriam explained about Farid's visit to his grandparents and by the time she was telling Ismail about Ruckshana she felt herself begin to relax. Now she could ask him about his family, trying to imagine his sons being old enough to work on the land, how grown up his daughter must be. 'Oh, it would be wonderful to see everyone again,' she cried.
'You can. I meant what I said. I've come to take you home.' Miriam shook her head, but Ismail continued, 'I'll find a good horse for you – it's only one day's ride to Zardgul.'
'Ismail, we're so busy here. You've seen the patients, we see hundreds every a day. I can't…'
'If Jeanine was willing to let you go for a few days?'
She shook her head. 'Look, Ismail going to Zardgul is impossible. Let's drop the subject.'
'No, Miriam, I can't. Look,' he produced from a scruffy envelope a sheet of paper so flimsy from the many times it had been unfolded it was falling apart. 'The letter you wrote from Pakistan. You promised to come back to Zardgul – if not to live and work, at least to visit us, to hear what happened to Jawad, where…'
'Things are different now, Ismail.'
'You mean Dr Iqbal will not bring you to Zardgul.' It was a statement, not a question. Miriam didn't reply. 'Please don't say no without taking time to think about this chance. It may never come again.' He looked pleadingly at her. 'Miriam-jan, there is such sadness in your eyes. You need to come back – not just to keep a promise made to us but one I am sure you made to yourself – and Jawad.'
Miriam looked away, staring unseeingly through the window. Finally, she turned to Ismail standing silently beside her. 'I have to go now. Eva needs me in the clinic.' Seeing him about to say something more she whispered, as much to herself as to him, 'I will think about it.'
____________________________