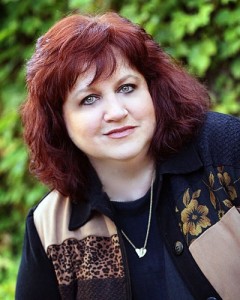 I've been living my dream to write since 2006 when I sold in auction to HarperCollins. Lightning struck me square between the eyes and I liked it. I sold three books that Harper planned to release back to back in 2008 and while I waited for my debut launch, I sold three more books to them. Yep, six books sold without one being on a shelf. Now I have my Sweet Justice adult thriller series for HarperCollins and I also write Young Adult fiction for Harlequin Teen. My HUNTED series will be coming out 2012-2013.
I'm sharing these choice tidbits for three reasons. One—I like seeing it in print. Two—I like reading it in print. (I'm still pinching myself that this really happened at all.) And three—I want to share why I recently turned down an offer from another Big 6 house in favor of self-publishing. I've taken a very big leap into a new abyss, but with my accounting and marketing background from my former career in the energy industry, I couldn't let my ego keep making business decisions for me. Not when I had choices.
The publishing industry isn't like it used to be. But as I stand on the precipice of a brave new world, I wanted to share my reasons to self-publish. It's an exciting time for authors, whether you are traditionally published or not.
I extend my appreciation to Indies Unlimited for graciously allowing me to take a guest spot. Over two parts—because I'm a bit windy—I will share my TEN REASONS for self-publishing. Stay tuned for part two when I'll chat about Subsidiary Rights, Foreign Rights and Rights Reversion—the HUGE meaty reason why I made my decision. Now in random order, here are my first FIVE reasons:
1.) Creative Control – Publishing is an industry of "hurry up and wait." As an author, you can submit a proposal and still wait 2-3 months to hear feedback while your agent works at peddling your new effort or you wait to hear about your option book (the one by contract you are obligated to show your current house in a specific genre). But when you publish on your own, no waiting. What you want to write is yours to create. It's critical that you write a good book, get a professional editor to enhance it, and bundle the package with a nice cover, but all this is under your control—good or bad. If Snookie can do it, anyone can. (I'm depressed now.)
2.) Pricing Control – You have control over the price you set for your book AND you can offer a discount for any time period you elect. By having this control and better knowledge of your immediate sales, you can "try" certain pricing to capture momentum without going through a committee. An author also doesn't have to recoup monies for expensive office space or high overhead for personnel. I write from home and sit on a wooden crate. Desk optional.
3.) Cash Flow – If you're lucky enough to be offered an advance for a book, that money is an advance against future royalties. It's yours to keep, but to earn royalties beyond that dollar amount, you must "earn out." A publisher also retains a certain dollar amount against returns. All of these accounting transactions will appear on your royalty statement, which is issued every six months (with a 2 months lag for reporting). This means that you may or may not see any more money beyond your advance until you see it on your statement once or twice a year. When you self-publish, the digital method to account for sales is faster to attain and cash is paid to the author monthly or quarterly, depending on the retailer the author chooses. This could turn into your margarita slush fund, a shoe budget, or a big screen TV. Let the kids earn their own college tuition.
4.) Book Release Control – From when the book is finished by the author, it can be released in 1-2 months, depending on the availability of an editor, formatter, and cover artist (presuming the author doesn't format or create his or her own cover). If an author seeks advance reviews, this time will be longer by several months. An author doesn't have to worry about other books being released that are vying for limited shelf space at brick and mortar stores like publishers do. Self-publishing authors can post their books when they're ready. In the grand scheme of things, the "virtual shelf life" of a book is much longer and momentum can build as word of mouth grows. And if you get a wild hair to write a book on Big Foot, you can hammer it out while wearing your tin foil hat, without having to get approval from normal people. Other Big Foot hunters would appreciate that.
5.) Time Management Between Contracts – Crafting and creating proposals, submittals, approvals, committee reviews, contract negotiations—all of this takes time. What does an author do while they wait? If you self-publish, you write and create and issue a book or two. Sure an author must take time to send that solo book through service providers and promote it, but the production schedule is much shorter and YOU have control over how the project moves forward. Knowing you can be productive while you are waiting might save your manicure too.
Stay tuned for post 2 when I talk about the contractual reasons that made me reconsider my writing future—the things I didn't know before I sold.
You can read Part 2 here.
________________________
HarperCollins launched Jordan Dane's suspense novels back to back in 2008 after the 3-book series sold in auction. Ripped from the headlines, Jordan's gritty plots weave a tapestry of vivid settings, intrigue, and dark humor. Publishers Weekly compared her intense thrillers to Lisa Jackson, Lisa Gardner, and Tami Hoag. This national best selling, critically acclaimed author's debut novel NO ONE HEARD HER SCREAM was named Publishers Weekly Best Books of 2008. Her adult thriller, RECKONING FOR THE DEAD, is book #4 in the Sweet Justice series for HarperCollins. Dane's first Young Adult book is IN THE ARMS OF STONE ANGELS (Harlequin Teen) with ON A DARK WING released January 2012. Her next YA books with Harlequin Teen will be a series – THE HUNTED, release slated for fall 2012 through 2013. Formerly an energy sales manager, she now writes full time. Jordan and her husband share their Texas residence with two cats of highborn lineage and two very lucky rescue dogs. You can learn more about Jordan at her website, her Amazon.com author's page and her Barnes & Noble author's page.