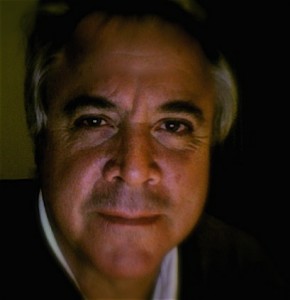 If, like me, you are an indie author looking for ways to get your novel read, you have probably figured out by now that marketing and promotional opportunities are like grunion swarming to spawn on the California coast during a full moon. Plentiful and hard to catch.
The problem is, it is impossible to determine with any certainty which ones work. How do you find out? What works for one novel may not work for another. Each fiction genre seems to have its own gestalt.
If you are a reader looking for exceptional indie novels, you're probably frazzled by the teeming number of self-published titles that clutter every nook and cranny of the internet, all shouting, "you won't be able to put me down!" How do fans of indie fiction separate the wheat from the chaff?
I've thrown enough spaghetti against the wall to have figured out that it's all pretty much a crap shoot. But still, as publishing's New Paradigm continues to morph at a feverish pace, new and innovative ways of reaching readers continue to pop up.
I was dumb lucky to find Storybundle.com when author friend Rebecca Forster recommended it at just the right time.
Storybundle is the brainchild of Jason Chen, a former technology and software editor at Gizmodo.com and Lifehacker.com. Jason felt the need to start StoryBundle in order to give indie authors a platform to showcase their work, and to allow readers an opportunity to find quality, curated titles at a low price that they decide. See that word, curated?
So, how does Storybundle work?
Storybundle carefully selects a group (or bundle) of ebooks in a particular genre and sells them as a package for a price that the customer sets. A customer can buy 7 ebooks for $1 or $20, whatever he wants.
Even more impressive, Storybundle allows the reader to set the split between authors and the website! Yes, the 7 authors could get 100% of the proceeds, or none! The sliding bar is default set at 70%, and Jason found in the first bundle that more readers were inclined to increase the author's percentage than reduce it.
The current "bundle," called "The Second Degree," includes my own Diary of a Small Fish, Black Bird by Greg Enslen, Blood Red Turns Dollar Green by Paul O'Brien, The Marinara Murders by Erik Hanberg, Dire Means by Geoffrey O'Neil, and two additional "bonus" novels, Project Moses by Robert Lowe and, and Hanberg's The Saints Go Dying." To get the "bonus" novels, the buyer has to pay at least $7.00.
The website is simple, handsome, and easy to navigate. Each of the bundled works has its own pop-up page that includes a blurb, an excerpt, selected reviews and author bio. Go check it out!
"Second Degree" will remain on sale until October 15th.
Storybundle debuted their first bundle last month (in science fiction) and sold over 3600 units. Needless to say, the authors were all quite happy.
The interesting aspect to this concept is how it deals with the tension between volume and price. We've all witnessed the ongoing discussion about 99 cent ebooks and free promotions. Many authors eschew the "cheap sale" strategy for their own good reasons. But when you're faced with the potential for 3500 sales in a three-week period, that tends to put a different spin on the value proposition, doesn't it?
When the sale is over, I'll come back and report the numbers for you.
Thanks to Stephen, Kat and the rest of the crew for inviting me again. It's always fun to visit Undies Unlimited.
---
Pete Morin has been a trial attorney, a politician, a bureaucrat, a lobbyist, and now, a novelist. He combines them all in his debut novel, Diary of a Small Fish, and his short story collection, Uneasy Living. Pete is represented by Christine Witthohn of Book Cents Literary Agency. Learn more about Pete at his website and his Amazon author page.