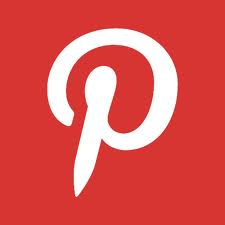 In my last post I talked about pushing yourself out of your comfort zone and into a visible venue, someplace where your readers can see and meet you. There are so many different events where you, a published author, are seen as a rarity and even a bit of a celebrity. Here at Indies Unlimited many of us are published authors, and it is easy to forget how impressive this is to non-writers. Remind yourself every day that you have done something many people just dream about. Then, find those local events where you can strut your stuff.
Anyone who asks me about Pinterest will quickly realize that I am smitten. It is a brilliant concept based on the idea that one of the three founders is a prodigious collector. Pinning to your boards is like collecting in a virtual sense. I did research for this post in order to back-up my Pinterest obsession with solid facts and statistics so that you can understand why I spend any time on the site. I believe that time spent on Pinterest is an investment, and another creative way to build my marketing platform by branching out beyond the Facebook and LinkedIn groups I belong to.
Pinterest is now the third largest social media site behind Facebook and Twitter. It is, reportedly, 65% women and 35% men. This is a huge shift from January 2012 when it was over 90% women. I've found different numbers as to how many millions of pinners there are. Suffice it to say there are millions. And many of them are avid readers.
I can't begin to list the diverse businesses I've located on Pinterest. The site is always going to have a large percentage of users who are pinning their dream wedding, home, or shoe collection. But, it is also a brilliant platform that can be utilized to communicate and intrigue those visually minded individuals who need a picture or a photograph to notice your novel or article.
For example, what would Pinterest's value be in a newsroom and could it be useful in communicating hard-core or breaking news? Jeff Sonderman wrote in an article for the Poynter Media Wire that "Pinterest is about visual expression. It's a way to show not just tell. It's also another tool to curate the web, to gather images and ideas from many sources." The article went on to say that Pinterest could be used to publish a series of photographs of current events in troubled areas of the world, rather than the one or two photos that the newspaper can fit on a page.
Some authors have jumped on the Pinterest bandwagon and successfully created profiles that make you stop to peruse their boards. The author Roberta Isleib has set-up a profile page that is a wonderful example of topical boards that are pleasing to the eye. You can visit her profile here. Her pinboards represent her as a professional but also communicate her personality. I loved the idea of her book launch board. Because her books involve food she maintains a few boards on delicious recipes. Roberta showcases not only her novels, but also the novels of her friends. I can tell by looking at her boards that she is an interesting, fun lady, and I would love to sit down with her for lunch or maybe a cocktail. And, since we share food as a passion, I will certainly buy one of her books to see how she incorporates cuisine into her plot.
I would suggest, however, that your goal in joining Pinterest is not to focus on connecting with other writers. That will happen as a matter of course. You can, if you want, use the automated option to send invitations to all of your Facebook friends. This effort defeats the purpose of expanding your network. It does help Pinterest's goal to expand the number of active users. Your goal should be to get new people to follow your boards by following boards that you find interesting, and by creating boards that "pop" and are intriguing.
This will be a slower build, follower wise, than just sending out those invitations and having all your friends follow you. I can tell, frankly, when someone has just moved an existing network over to Pinterest. The way you can encourage new followers is to like and comment on photos that catch your eye. If you like a board, always follow it, especially if you are going to repin. My own rule of thumb is that I only take five pins the first time I am on someone's board. I will look to see where the pins came from and go to the profile page of that pinner. Then, I like and repin a few from there. This is my method, and may not work for everyone.
If you are going to enter the Pinterest world have at least four boards in your head, and have five pins per board. Otherwise, you will have empty boxes and this looks unfinished. Think of some creative titles for each board. Let's say you were a writer who wrote dark stories and you rode a motorcycle. You might want a board that was called, "Dark Shadows", and a "My Ride" board. Add a "Black Hats" and a "Fog City" board and you've got the basic set-up. I wonder who could use those ideas?
I recently created a board to allow any self-published author who follows my boards to post their book, one time per novel, on a shared board. It seems this is a growing trend, and I would like to offer this opportunity to those who are reading this post.
Please feel free to ask me any specific Pinterest questions you might have, and to let me know how your experience proceeds. Enjoy!