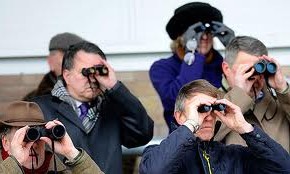 "Here reader, reader, reader. Here, reader, where are you?"
Finding readers for your books can be like trying to find the proverbial needle in a haystack. There are the usual marketing things you can do to entice them, and there are a few "out of the box" ones that I have stumbled upon that have helped. Marketing, of course, is important. But sometimes it's not just the marketing aspect that draws readers to you. We are writers; we are supposed to be creative. It's in our nature to be. So use it! Here are some out of the box ways to find readers:
#Hash it out#
Twitter is either loved or hated. Yes, I'm 50/50 on that one too. I find it useful and annoying. Folks who really market their books hard use apps that allow tweets to be re-tweeted every few hours. Okay, to me, that's spam. After a while, I just ignore them. There is another, more sneaky way of getting folks interested in you- hash tags. Admittedly, I didn't have a clue as to their use or meaning. Someone wrote an article about them (maybe it was on IU, can't remember) about the use of hash tags on Twitter. What are they good for? Sending your tweets to sources that you might not think of for marketing.
Here is an example of one of my tweets:
#Love to #read? You know you want some of this. Tinyurl.com/KRoweauthor #Kindle #ebook #thrillers #scifi #erotica #romance
What the heck have I done? Well, if this was a real post on Twitter (actually it was), each of the words following the # would take you to another page where those words are featured. Why is this important? Because folks surf those words looking for interesting things. How does this help? Exposure! Twitter is all about "followers" and each follower you get is a potential customer for your books. I capitalized on the #Olympics and put up a few tweets for my novella "Cowboys and Olympians." Has it worked? Well, I picked up a few new followers and noticed a couple sales of the book on Amazon. If the sales were related to Twitter, then hopefully they will enjoy the book and see what else I have to offer. Tweeting with hash tags and your author page is handy too.
Doing Favors
As Indies, we're not alone in the world—as much as it seems like we are. Helping out a fellow Indie can have great benefits. Are you good at something? Formatting? Editing? Covers? Most of us are not Jacks or Jacquies of all trades. So if you can help a fellow Indie, do it! It can be something as simple as fixing the lettering on a cover, or offering to edit a chapter so they can see where they need to do work. Time is money, and we know that. So what will you get in return? A grateful author for starters; and one, who if they like your work, will pimp your name and books on their social networks.
I do work for other authors—much of it paid work. Do I get a lot of it? Nope. When a book I've worked on comes out, I ask the authors for a buy link so I can put it on my social networks for them. It's just being nice. We're all in this together and the more we help each other out, the better. Even if I do the occasional free work, I will feature the book just because I have a little stake in it too, and I like to see authors succeed.
So there you have it: two more ways to find readers and create loyal fans. Social media and Indie publishing look like they're here to stay. Capitalizing on their use can help increase sales and make your name more well-known. Word of mouth, social media, and friends are great; just don't bog them down with constant spam. If they like your books, they will tell the world. For us Indies, there is no time to sit back and rest on our laurels, there is work to be done.