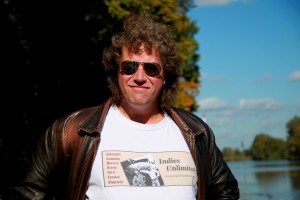 The big publishing story over the last few weeks has undoubtedly been the sock-puppet scandal. First broken by the New York Times, suddenly we were drowning in stories, articles and opinions from it seemed everyone in publishing. But just as suddenly as the elephant in the room was acknowledged, so it disappeared.
The general outrage that a few bad apples in the Indie movement would actually pay for multiple, glowing reviews on Amazon, soon diffused when stories appeared reporting that some mainstream authors were also not averse to puffing their own work, while sticking the knife into their competitors. Likely the mainstream authors will suffer more in the short term, given their higher profile, but all this summer flurry really did was draw more attention to the intense competition on Amazon, and the shortfalls of its rating and review system.
Some suggested their own solution. Writing in Forbes, David Vinjamuri made three predictions, one of which was that a reliable, independent review site for Indie books must emerge soon. He likened this need to Rotten Tomatoes in the film world, and listed a few sites that are already doing their best to become known for carrying book reviews that are more reliable than Amazon's.
However, the links in this article show that the issue of paid reviews will not easily be resolved. If an outfit like Krikus can charge Indies $425 to review their book, will that review be any more valuable than a review from Self-Publishing Review for a mere $75? That something needs to be done to help readers navigate the publishing revolution is not in doubt, but what hope can there be for quality when it's already clear that those with the deepest pockets will get the most attention?
Vinjamuri's other predictions included a neat contradiction. On the one hand, he says, mainstreams will use Indies as a "minor league" and pick up those authors who show that they can build an audience themselves. On the other hand, he also predicts that mid-list authors will ditch their mainstreams and enjoy the economic benefits of being Indie.
There's only one flaw here: will the mainstreams let this happen? To put it another way, if an Indie builds up a readership of thousands him/herself, why go mainstream at all (apart from validation – maybe – and to get hardcopies in bricks & mortar stores)? And if a mainstream picks up an Indie on the basis of potential alone, wouldn't it want to tie the Indie in contractual knots to prevent the Indie from ditching the mainstream as soon as a readership had been established? The answers to these and similar questions remain firmly in the future.
More predictions of how publishing will change were forthcoming from Forbes, this time in a piece by Nick Morgan, who claims that mainstreams have one chance left to survive: to form a relationship with readers, rather than merely authors and distributors. If they don't, he says, they are doomed.
In addition, Morgan notes that the other winners will be the "new, hybrid" publishing companies that offer Indies a complete publishing package. They don't pay the author an advance; indeed, the author pays them for services rendered. Now, I don't know which companies Morgan had in mind, but to my jaded eyes he was describing what I've always known to be called vanity publishers, who charge the desperate author thousands for a few copies and do nothing else. Apparently, today they're called "smart and modern self-publishing companies". Okay, if you insist.
Elsewhere in the media, the resourcefulness of Independent Authors has been in ample evidence recently. In an ingenious ploy, one Indie in the UK went into his local branch of Waterstone's to leave business cards lying around which encouraged shoppers to go home, log on to Amazon, and buy his book from there (clever, eh?).
The Waterstone's staff found the cards and told him that they had removed them. Soon, however, one-star reviews started turning up on his book's Amazon page. On investigation, it transpired that these reviews were being posted by an aggrieved member of Waterstone's staff. By way of an apology, Waterstone's then agreed to carry the Indie's book on its own e-book site. Alas, things are not going well for the hapless author, as now someone from Waterstone's is pushing the "unhelpful" buttons on his book's positive reviews. Oh well, you can't win them all.