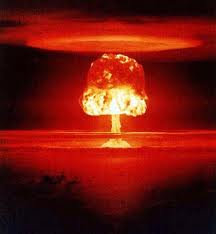 Authors tend to be sensitive types. Perhaps thin-skinned is more accurate. After all, it's not that writers are sensitive to you, but as a group, we tend to bruise easily, react strongly and bear longstanding grudges with a modicum of effort.
Whatever the reason, when you get a bunch of these daisies together in a forum of any kind, conflict is likely to occur.
Writers are people whose daily craft lies in the orderly application of carefully chosen words and phrases. To see them engage each other in a manner befitting a playground quarrel is both baffling and horrifying.  It's bad enough to see veterans going after each other hammer and tong, but when I see a newbie getting a beat-down, it really bothers me.
We were all newbies once. You may not believe you were ever so dim-witted as the newbie currently irritating you, but you probably were. Even if you were not—even if you sprang fully formed out of Hemingway's forehead—you should still be able to comport yourself with some grace.
It can be difficult, I know. There you are, relaxing at the Writer's Club. You sit in your overstuffed leather armchair, swirling your snifter of brandy and enjoying a spirited debate with your colleagues over the merits of the Oxford comma. Suddenly, a loud and boisterous fellow in a plaid sports coat bursts in and plops down in the chair opposite you.
"Hey, Hemingway! How ya doin'?" he says. "Listen, I wonder if you could do me a favor as a fellow author. I wrote this great book. You'll love it. It's about time-traveling zombie hookers from outer space and this pack of werewolf detectives trying to solve a string of murders by a psychopathic wizard. It's set in the old West and the sheriff realizes that his horse is actually possessed by the ghost of the psychopathic wizard's first victim, the sheriff's own dead wife."
You already know about his book because he posted the link to Fifty Shades of Zane Grey on your Facebook author page, professing it to be the greatest book ever written. Yes, that's annoying.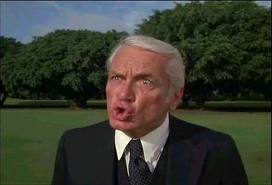 You can go all Judge Smails on him, telling him that HE is what's wrong with this so-called indie revolution. Anyone can put out the most ill-conceived dreck imaginable, poisoning the well for respectable authors such as you and your colleagues.
A year later, when the poorly written Fifty Shades of Zane Grey has sold a million copies and is being made into a major motion picture, you can salve your conscience by knowing you had nothing to to with the ongoing pollution of the popular culture and resume your spirited debate about the Oxford comma with your colleagues at the Writer's Club.
Or, you could acknowledge to yourself that there is an audience for everything. You can accept that the key to success does not necessarily lie in the mastery of the semicolon. You could even offer a word of encouragement. You could mentor.
None of us knows who among us might be the next J.K. Rowling. I would rather that person remember me as someone who was friendly and helpful than someone whose sole exchange with them was "Please don't post on my Facebook page!"
Newbies are people. Some people are jerks. Most of the time, their behavior is likely rooted in an innocent ignorance of convention rather than intentional rudeness. I think it wise to give everyone the benefit of the doubt before we crush their spirits.
Now for some advice to newbies: We get that you are excited about your book. We want you to succeed. That does not mean each of us can drop what we are doing to solve every problem you encounter and answer every question you have the moment you ask. Be respectful of others and open to some honest constructive feedback. Be aware that your book may not be everyone's cup of tea.
Pay enough attention to know that your book may not be a good fit for some venues. Here at Indies Unlimited, we deal with most (but not all) genres. We also want to help you put your best foot forward, so if your book seems a little unpolished to us, we may pass. That doesn't mean your book won't succeed and we would never tell anyone they shouldn't be writing at all.
We're all more or less in the same boat. Those of us who have been around a bit should try to bear in mind that writing is a difficult enough enterprise. Newbies need to know that this can be a long and difficult path. Be grateful for help when it is offered. Give help when you can.
---
By the way, you really are welcome to post on my Facebook page, but you should know that it's not okay with everybody for you to post on theirs. It shouldn't hurt to ask, though.