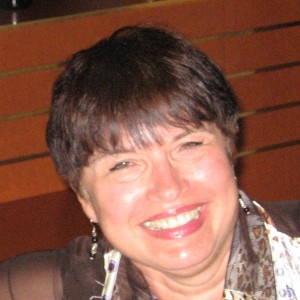 Donna Huston Murray writes character-driven mystery and suspense novels from the perspective of a woman who doesn't take herself too seriously. While male counterparts tackle plots with the brain and brawn of an NFL linebacker, Murray's heroines use their own life experience and an instinctive understanding of human nature. An interviewer once remarked that he read a Murray mystery, "to find out how a woman thinks." She wished him good luck with that.
In addition to the seven Ginger Barnes Main Line mysteries originally published by St. Martin's Press, Donna Huston Murray has written for MYSTERY SCENE MAGAZINE, READER'S DIGEST, ECHELON, and REDBOOK. Her work can also be found in the Edgar-award winning companion book, THE FINE ART OF MURDER, and the LETHAL LADIES I and II anthologies by Berkley. CURED (…but not out of danger) is her first novel of suspense.
Donna and her husband live in the Philadelphia area and have two adult children.
---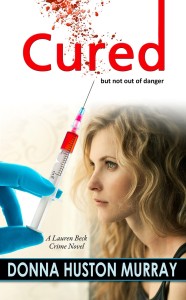 CURED
by Donna Huston Murray
Available at Amazon US, Amazon UK and Smashwords.

Lauren Beck quit being a hometown cop to wage a personal battle with Hodgkins disease. CURED now, her simplified lifestyle ends when she is accused of causing her best friend's death. To tighten the frame, her unknown enemy eliminates her assets one by one, leaving Lauren to stop a greed-crazed killer with little more than her wits and determination.
Author's Note: I chose to make Lauren a cancer survivor because, to me, anyone who has endured that ordeal is hero material. I especially admire the pared-down priorities and renewed zest for life those who have experienced near-death so often carry forward. With that history Lauren can be not only caring but more comfortable with risk than most women, willing to involve herself in others' problems the way Lee Child's Reacher does, but with a distinctly feminine baseline.
Early reviews of CURED:
"…a feisty protagonist, authentic medicine, and a crime ripped right from the headlines." Ken Zamkoff, MD
"[Murray] handles loss and death's unfairness with aplomb, rendering it moving without being depressing. Combined with a tightly woven and believable plot, the story moves at a great pace…Beck's toughness and humanity are so well drawn that when she was without a place to stay, I ached to take her in." Judith Skillings, author of the Rebecca Moore series
"Lauren Beck is a welcome addition to the female investigator circuit, and readers of Janet Evanovich's Stephanie Plum and Sue Grafton's Kelsey Milhorne series will love her – she is funny, smart, creative and thoughtful. As both a cancer survivor and a prosecutor involved in law enforcement, I already love Beck's straightforward, no-nonsense, funny strong voice." Nancy Beam Winter, Prosecutor and former Asst. District Attorney
Cancer survivor, ex-cop, insurance investigator Lauren Beck has more grit than most suspense novel heroines, and more troubles, too. CURED, Donna Huston Murray's latest book, will keep you up all night rooting for her to overcome them." Author Kate Gallison aka Irene Fleming
"…a strong-minded, intelligent, and gutsy heroine with the enlightened life-focus of someone who has narrowly escaped death. I am already hooked on Lauren Beck and cannot wait for the next installment." Kathleen Anne Barrett, Pres. DV Sisters in Crime and author of the Milwaukee Mystery Series