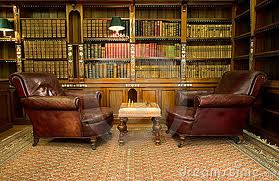 Welcome to the Indies Unlimited Reading Room.
Here, we feature select titles from a few of our all-star staff. You know our staff from all the great and informative articles here on Indies Unlimited. Pull up a chair and acquaint yourself with some of their works as well.
This week, we feature the books of the administrative team, K.S. Brooks, Laurie Boris and Stephen Hise.
---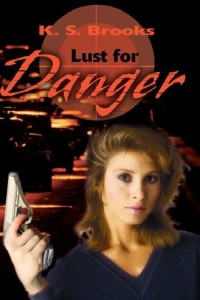 K.S. Brooks is an award-winning novelist and photographer, author of ten books, and co-administrator of Indies Unlimited. Brooks' feature articles, poetry, and photography have appeared in magazines, newspapers, books, and other publications both in the U.S. and abroad. For more about K.S. Brooks, visit her website and her Amazon author page.
Lust for Danger by K.S. Brooks
Special Agent Kathrin Night must put to use her FBI and Navy Intelligence training, her high-tech resources, and when necessary, her crafty, alluring ways with men to battle a diabolical faction. Defying death in situations all over the world, Agent Night discovers a labyrinth of treachery, which leads her to unearth a plot to commit mass-murder on a chilling scale. Can she stop it before its too late?
---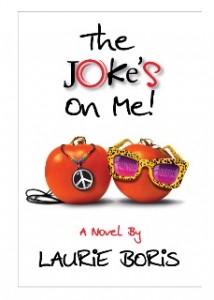 Laurie Boris is a freelance writer, editor, proofreader, and former graphic designer. Her first novel, The Joke's on Me, was published through small press 4RV Publishing, LLC in 2011. Her second, Drawing Breath, is now available. She lives in New York's lovely Hudson Valley with her very patient husband, Paul Blumstein, a commercial illustrator. Learn more about Laurie at http://laurieboris.com and her Amazon author page.
The Joke's on Me by Laurie Boris
Frankie Goldberg is a former actress and stand-up comic whose life in Hollywood falls apart with an exclamation mark when a mudslide destroys her hopes, her home, and her entire collection of impractical footwear. Needing comfort, she returns to her mother's B&B in Woodstock, New York, where she spent her teen years doing chores and chasing after the handyman's hot, high-school-jock son. But the joke's on her. Now she has to deal with the mess she left behind, including her non-relationship with her bossy older sister and their mother's illness. As if her new life isn't complicated enough, the handyman's son, now a minor-league baseball coach, is back in town.
---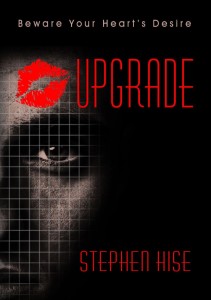 Stephen Hise is an independent author and consultant. He is the founder and co-administrator of Indies Unlimited. Hise is an avid supporter of the indie author movement. He  launched Indies Unlimited in October 2011 as a platform to celebrate independent authors. Learn more about Stephen at his website or his  Amazon author page.
Upgrade by Stephen Hise
A very wealthy but unattractive young man undergoes a microprocedure that re-contours his face. Though he sees the same reflection in the mirror as always, others now see him as extremely attractive. Whole new worlds of romantic possibilities open up to him, but there is a terrible and unforeseen price. Upgrade is a fast-moving psychological drama with a twist ending that has readers raving.