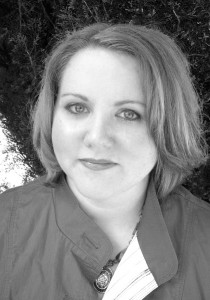 by Leesa Freeman
In a conversation with my sister recently, she defended a book that I really didn't like. While she admitted that this particular book wasn't great, she kept refuting my arguments that the author had poorly created characters (does she have to be a virgin? Oh, that's right, because Bella Swan is), no knowledgeable description of the setting (since when is it always sunny in Seattle?), and that people (women) were only getting into it for the sex.
Well maybe they are, and maybe they aren't, but her point was maybe it doesn't matter. Maybe the point is this author had the courage to write a book, get it marketed and published, and turn it into an international phenomenon, despite its (considerable) imperfections and flaws.
Now my Author's Ego was shouting no, no, no! at that because we authors are told over and over that it must be perfect! No typographical errors, no grammatical mistakes, characters that breathe, plots that twist, settings that vibrate in their own sparkling vibrance, and no wire coat hangers! (Sorry, I couldn't resist.)
I'm not going to dispute any of those, because I do believe a manuscript should be thoughtful and well-written, and that the author should take the time to either do their due diligence in regards to editing and cleanup, or get a trusted friend (and a couple really honest ones) to help them discover the pitfalls, mistakes, and just plain bad writing in any piece before it goes out for public consumption.
But the more I listened, the more I also saw my sister's point: that oftentimes it's fear that holds us back. Fear that keeps the next word, paragraph, or chapter off the page; our own inner-critic silences the creative flow and keeps us from moving forward. And on that point I have to agree. For years I made excuses to not write: I didn't have the time, I didn't know what to write about, or if I did find the time and the inspiration, just how the heck would I find enough to say about it to write a whole book? But the bottom line was, I was afraid that what I wrote wouldn't be good enough to read. It would be imperfect.
Even now, those times when I'm in a writing slump, it isn't that I have nothing to say, but that nothing seems good. My inner-critic will tell me a phrase is too wordy, a paragraph doesn't have enough action, and just where the heck was I going with that scene, anyway? My inner-critic has the ungodly power at times to convince me I'm doing it all wrong. It's not perfect.
But is there such a thing as a "perfect" book?
Probably not, and so what? No single book fulfills every perfect ideal, and thank goodness for that. We are social creatures. Creatures that need to be entertained and excited; we need to be challenged, taught, and de-stressed, and since the dawn of communication, that's what we have done. Told stories around campfires and over radio waves, in books and through film. (And that, by the way, is why books aren't going anywhere, despite what the fear-mongers and naysayers might have you believe; they are too much a part of Who We Are.)
I'm going to guess that most readers have a favorite, if not an entire list of favorite books, that they love, not for their perfection, but for how those books make them feel. Books that make them laugh, touch them, make them see the world differently, or validate some truth. And while not one of those things has anything to do with perfection, they all speak to courageousness. That author had the courage to be funny, or touching, or truthful.
I will never agree with my sister that that particular book is anything but poor writing, but I have to hand it to the author—she's ballsy—and for that I give her a certain measure of respect. Do I wish she'd taken a bit more time to edit it, to perfect her craft, to find someone to point out some of the inherent flaws of her manuscript and make it better? Absolutely. But that's between her and her agent, and they are laughing all the way to the bank.
---
A native Texan, Leesa Freeman enjoys escaping the chill of New England, if only in her imagination. She lives in Connecticut with her husband and two daughters. Her first novel, The Wisdom to Know the Difference, was released in 2011. You can learn more about Leesa at her blog, her Facebook page, and on her Goodreads.com Author Central page.