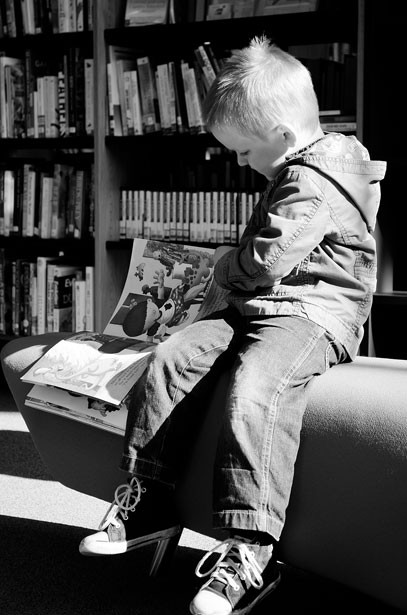 Conventional wisdom says that as soon as you publish one book you should write the next. The point of this advice is understandable: don't obsess about who's buying your work, don't rest on your laurels, build your backlog, be professional and proliferative. To tell you the truth, though, the idea of diving into another novel right now makes me want to cry. I'm exhausted. I imagine it's like being in a delivery room after a natural childbirth while the goo is still being sucked from the nose of your newborn and before the endorphins have kicked in, hearing your husband say, "Let's have another one. Or two. Or ten." People have been murdered for less.
I don't really want to commit a capital crime, so I've decided to ignore conventional wisdom for a while and shut off the stories in my head to go back to something I used to love: reading. For pleasure. Switching off the computer and all of the lights and curling up to spend half the night turning the pages to find out what happens or just to be wrapped in the atmosphere of the words.
Writing has ruined me for reading in a lot of ways. It's not the time factor — even Stephen King says time spent reading is essential for a writer. It is the difficulty of getting lost in a story with so many voices in my head. The researcher voice is making a note of each element of literary genius worth studying. The eternal critic is paying attention to everything that should be edited. The petulant child says it's not fair that this book is a bestseller when mine is just as good or better. The jealous monster wants to pitch great books out the window because I'll never be good enough to write them. When I'm entrenched in a WIP, every other page I read for pleasure triggers an idea, and my own characters make me pause and let the ideas play out before I forget them.
For indie books, there is the added burden of knowing how much the author wants, and even needs, a great review. I like to support indie authors, but sometimes reading their (our) books feels like work. I know I'll be distracted by thinking how best to describe things I like and being apprehensive about things I don't. I'd rather walk across hot coals than apply a star rating. Even when I love a book, I worry that gushing over it could be misconstrued as a plea for quid pro quo. I usually end up not leaving a review at all, and then I feel guilty for not being supportive. An author's hopes, wishes, and expectations can be a heavy burden for a reader who cares about them.
In grade school, the teachers wouldn't let us raise our hands while someone else was speaking. They explained that it was important to listen to what was being said instead of thinking about what we were going to say. It's still relevant advice, especially in this age when we're conditioned to critique everything we ever experience. Before I became a writer, I never once reviewed a book or wrote to an author; my only role was enjoying their stories. So this month, I am giving myself the freedom to be merely a reader and not to review any of the dozen books at the top of my Kindle queue. No pressure, no guilt.
There is a reason why people read. To get lost, to learn, to feel — whatever the objective, it usually isn't about the writer. Many people, like me, don't want to be critics; they simply want to experience a story. So please don't fault them for not being reviewers and marketers and megaphones, too. Just be glad they are readers.