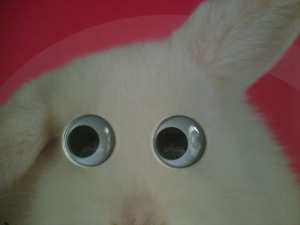 Whether you are Tweeting or writing a blog post, your headline is what captures the reader's attention. I know that I've struggled with headlines my whole life. Sometimes I can sit down and pound out 800 words in minutes but it will take me an hour to figure out a six-word headline.
Headlines online are quite different from headlines in newspapers. Online headlines must stand-alone and help the reader decide if they want to click through.
So, how do you create a headline that people want to see?
1. Identify Keywords
First, you should find a keyword that is two words or more long and related to your post. Why two words? Because getting your post seen is about competition. A single word keyword will be in competition with other single words. Imagine competing with "Cat" or "Baseball" or "Author." You're talking about millions of hits in the search engines. For something like this post, instead of using "Headlines" I might use "Creating Headlines" as my main keyword. If you really want to get into creating the perfect headline, you can use Google Adwords-Find Keywords to test keywords. With this site, you can find out how frequently your keyword is searched and how much competition it has. The ideal keyword will have low competition with a high search volume.
2. Size Matters
Once you've identified your best keyword, now you're ready to develop your headline. You'll want to keep your headline brief, less than 60 characters, because that is the maximum amount most search engines will display. If you're not sure how many characters you have, highlight the headline and click on the "Words" count on the bottom of the page and it will display the number of characters.
3. Use Active Verbs
Use an active voice that rouse emotions and creates images.
4. Lists
For whatever reason, people love lists. Top five this, ten ways to do something.
5. Get Keywords Out Front
This will help skimmers find what they are looking for and guarantee that the important stuff shows up in all online presentations.
6. Keep It Real
Stay away from slang, cute innuendos or wordplay. As creative types, we tend to get snarky or cute with our headlines, but that doesn't help others find you. Here at Indies Unlimited, you might find more of that because we have an established following and you get it. But, if you are trying to build your platform through blogging, stick with the stuff that readers search with.
It's a tough thing to create the perfect headline. If you are struggling with finding a "reach-out-and-grab-ya" headline, stick with a clear and concise headline that gets the action up front and lets the reader know what you're giving them. Once you've created your headline, paste it into a search browser and see if related material comes up. If so, you're on the right track.