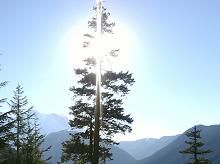 Seriously, why not?
"Why not what?" you say?
Why not be the best. So many people go through life just getting by. You have a say in this, you know.
Sure, it takes a little work … and time … and passion … and tears. I look at the shelves that surround me as I type this and see tons of "A List" author names and New York Times bestsellers.
So what. So everything. I guarantee that you can't be a bestselling author if you don't believe that you can be a bestselling author. I'm not talking about thinking you might "get lucky" and hit it big. I'm talking about believing that what you do every day puts you one step closer to your ultimate goal, whether that goal is keeping a journal or writing a bestseller.
If you ask Konrath, Hocking, or Howey, they'll say they are lucky. I call BS to that. The truth is they might not think it was anything special, but they all have a few things in common.
1. They work at their craft.
2. They write all the time.
3. They have numerous books out.
4. They give back.
Sure, there might be a bit of luck involved, but each of them believes in what they do. If you want to get there, you need to believe it, too. I know a lot of you out there do. We have some writing studs associated with Indies Unlimited. Some real pros. Here's how I know.
1. They work at their craft.
2. They write all the time.
3. They have numerous books out.
4. They give back.
Sound familiar? It's just a matter of time before someone in our family at Indies Unlimited hits the "really" big time. However, it starts with believing. If you want to be an author who makes a living on writing, just say it. When someone asks what you do, answer with, "I'm an author." Don't answer with whatever job you're working that puts food on the table today, answer with where you want to be.
If you're new to this, it might feel a little uncomfortable in the beginning—but so did riding a bike. It starts with your subconscious mind believing that you are an author. I look forward to the day that writing is my only thing. I know that one day I'll get there. It might be six months from now or six years from now, but it will happen, one day.
I might not be good enough, today. But I'm working on that list above. I'm writing now more than ever in my life. And the most important thing?
I believe.