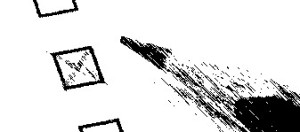 Who will be this week's Flash Fiction Star? The time has arrived once again for IU readers to choose their favorite entry from this week's flash fiction challenge.
We had a number of great entries. Kudos to all the entrants. Check out this week's entries here. Vote for your fave then use those share buttons at the bottom of the post to spread the word.
Who is your choice for this week's Flash Fiction Star?
Renee Pierce Williams (54%, 26 Votes)
Rich Meyer (13%, 6 Votes)
Krista Tibbs (10%, 5 Votes)
Yvonne Hertzberger (8%, 4 Votes)
Marjorie McCoy (6%, 3 Votes)
Aron Joice (4%, 2 Votes)
RG Bud Phelps (2%, 1 Votes)
Tom Kepler (2%, 1 Votes)
Michael Allen (0%, 0 Votes)
Total Voters: 48

Loading ...
NOTE: Entrants whose submissions exceeded the 250 word limit were eliminated from the poll.