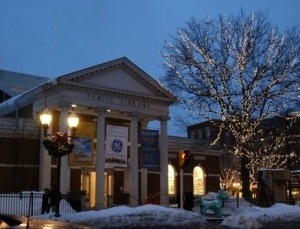 In a perfect world, you'd walk into a library carrying your sleek print book, hand it to a librarian, and they'd graciously accept it, asking you when you'd like to come in and give a talk. Then they'd scan it, enter it in the system, and you'd be good to go.
Not so fast: not all libraries accept book donations.
One library I contacted about donating books responded with this: due to the high cost of cataloging and processing donated materials, the library cannot add used books to its collections. We purchase materials at a significant discount and these materials arrive cataloged, processed and ready to be shelved.
I don't know if that response was because I'm an indie author or not, but I had to wonder that since I told them up front in my email that the books were brand new. A major library system responded to my offer with:  Material will be considered for circulating collections of … only if accompanied by a review from a standard reviewing medium. These include The New York Times, (or other major newspapers which regularly review books), Kirkus Reviews, Publishers Weekly, Library Journal, Booklist, and Choice. Reviews published in other well-established periodicals, academic journals and genre magazines are also acceptable. A published review does not guarantee inclusion of material in the circulating collections.
Okay then.
A few years ago, I was doing a give-away to benefit libraries – each month a different winner could have a book donated to the library of their choice. I went to one library in person to donate the book under the winner's name, and dropped it with some "Local Author" display materials. I didn't have a good feeling about it, so I called to follow up. Sure enough, they have a committee evaluate books for donation – because they purchase additional copies so each of their branches has one available (six total). It took nearly two months to find out that Mr. Pish's first book did not meet their criteria, although they wouldn't tell me what exactly that was. I hassled them and got my book back. That's how I roll, you know.
I'm sorry if that's disappointing, but that's what I've learned. Better to know that in advance than to drop off or mail in a book thinking it's going on their shelves.
The moral of this story is: check with each library before making a donation since procedures vary. While surprising and off-putting, these rejections seem to be the exception, not the norm. I have donated books all over the country without issue except for major metropolitan areas.
One library I know of even has a special room containing books of authors who have lived there known as "The Andover Room." Sounds impressive, doesn't it?
Another good reason to contact your library about your donation is that there is a good possibility they will want you to come in and do a talk. Odds are the presentation will be about publishing or writing – not your book – but it's still an opportunity to get out there in front of readers. Libraries are great about advertising their programs with the local media and listing them on their websites and calendars.
I walked into my local library to donate a new release and noticed that they'd actually purchased some of the books I'd yet to donate. So, I made some sales as well. Not bad.
It's also a nice feeling to look up your book in the library database, see that it's checked out and that it's on reserve after that!
So don't be discouraged – just be educated – and go right on in to that library and see if you can't strike up a relationship with them. You never know what could happen.
[If you'd like some tips on dealing with libraries, check out this post by Peggie DeKay called Growing Your Author Platform One Library at a Time]