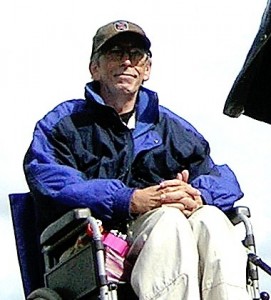 Guest post
by Steve Smy
We constantly encounter the issue of planning. We also know that some authors do and others don't. It seems that we're encouraged to use planning to design our work, from beginning to end. The trouble is, those who drive home the idea, often forcefully, aren't recognising the fact that we're all individuals. Take a look at a bunch of desks in an open plan office. You'll see the ones which are so neat that you have to wonder whether they belong to somebody with Obsessive Compulsive Disorder. There'll also be those that resemble the local garbage tip, which you might suspect reveal the presence of highly inefficient workers. The majority of the desks will fall somewhere between these extremes. If we now picture every workstation having a 'to do list' fixed on a screen beside it, we'll see that some are crammed with tasks to be done or completed. There'll also be some that are completely empty of any entries. Now, however, we'll probably find more that lean towards the latter than the former – because 'to do lists' are an unnecessary extra burden of work. They may be begun, and then forgotten, sometimes over and over again.
The human mind operates in a way that suits its own needs. It doesn't follow a fixed pattern common to all. The frantically creative, be they artists or scientists, authors or mathematicians, will exhibit a stunning degree of chaos in how they work – to the outsider. In truth, the chaos is simply a manifestation without meaning to this type. The order, the structure upon which all that they achieve (and they often achieve huge amounts) is within their minds. They can function in chaos because they think in order. Those who depend upon clarity in their surroundings, in a structure of planning and order, can be as accomplished as any, but they have one fault – and here I'm likely to cause an outcry. Because the frantic type are in a very definite minority, and because the majority of them are too interested in what they're doing to enter into the field of giving advice, the others are able to constantly pound their doctrine of order. That they are the majority, and order works for them, doesn't make them right.
In truth, we can, and do, operate in a way that is comfortable and effective for us. If we need order, then we'll find it – to whatever degree suits us. If we don't, then we'll work with whatever amount of external chaos fits our character. Now, I'm not saying that we can't improve how we work. In truth, there are those who struggle needlessly, because they haven't, for some reason, found their 'comfortable working conditions'. In such cases, it's sensible for them to experiment until they discover the working method that actually fits how their mind needs the external factors to be. That doesn't mean that they must follow some rigid regime. Any 'system' must always be flexible. The individual has the right and the power to take bits from here and parts from there, to build a scheme that works for them.
So, what is all this really about? It's simple, really. I want to appeal to those who write what amounts to 'advice columns' for writers. I'm asking that the concept of certain practices being 'the right way' be dropped. Instead, let's guide gently. Encourage adaptability by all means, but don't give the impression that there is only one way.
---
Steve K Smy was born in Ipswich, Suffolk – a picturesque part of England. He has lived virtually his whole life there. He started writing for pleasure when he was 13 years old. He returned to it seriously in February 2012. Since then, he has written and published (in ebook form) several short stories, four novelettes and has been working on a major fantasy novel. Learn more about Steve from his blog and his Amazon author page.