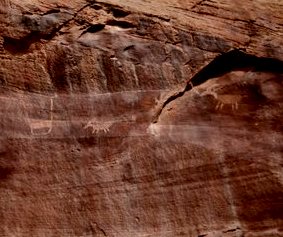 Many, many years ago, back when we were still using stone tablets and chisels to write, my first novel was published. The year was 2001. That was also when I created my first "sell sheet."
A book sell sheet (or book one-sheet, as some people call it) is designed to provide the necessary information to people who would buy your book. This is not for consumers, however, it targets buyers at book stores, libraries, other retailers, and wholesalers. These people want quick facts about your book, without schmaltz. Save that dazzling salesy stuff for consumers.
The main things these buyers want to know are:
What the book is about
Who the book's audience is
How/where to buy the book
Why the book is appropriate for them
Who the author is
How you will be marketing the book (libraries don't care so much about this)
What your book looks like
Use whatever program you'd like to create this sheet – MS Word, Publisher, whatever you happen to use. You don't need fancy software to do it.
First, insert an image of your book's cover. Don't make it too big, because you have a lot of information to cram onto this page. (Yes, it's ONLY one page!) I've dissected a sell sheet below. If you click on it, you can enlarge it to see my comments in pink.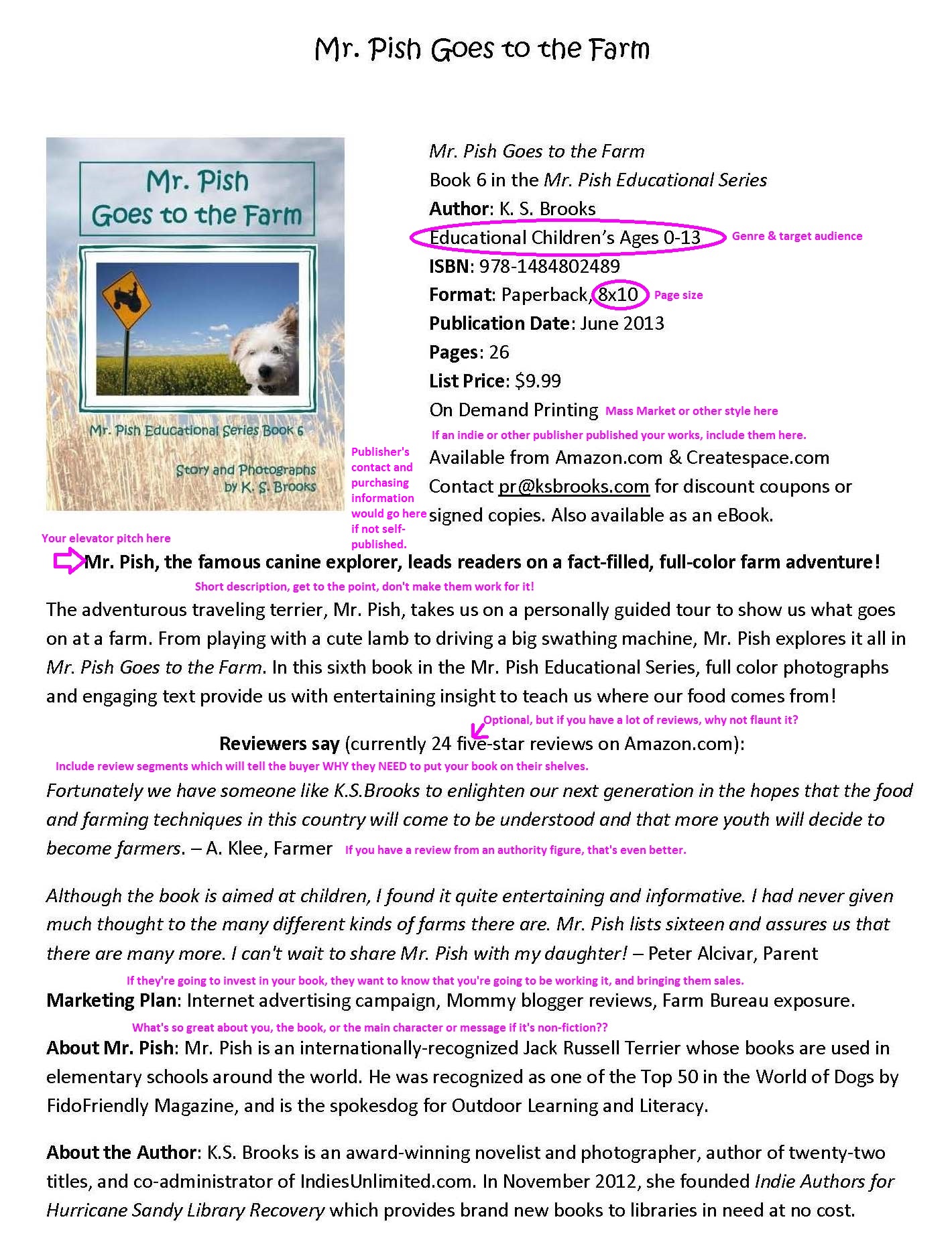 Most of what I've written in as commentary is self-explanatory. The section many people find perplexing, however, is the "Marketing" part. Book sellers do not want to take up space on their shelves if you're not going to push your book. They want to know what you have planned to get word out about your book. You can include things like newspaper interviews, television campaign, etc. If they don't think you're going to make an effort to sell the books they put on their shelves – well, you can kiss that opportunity goodbye.
Here's another layout for a sell sheet that is a little more complicated to produce, but quite nice to look at: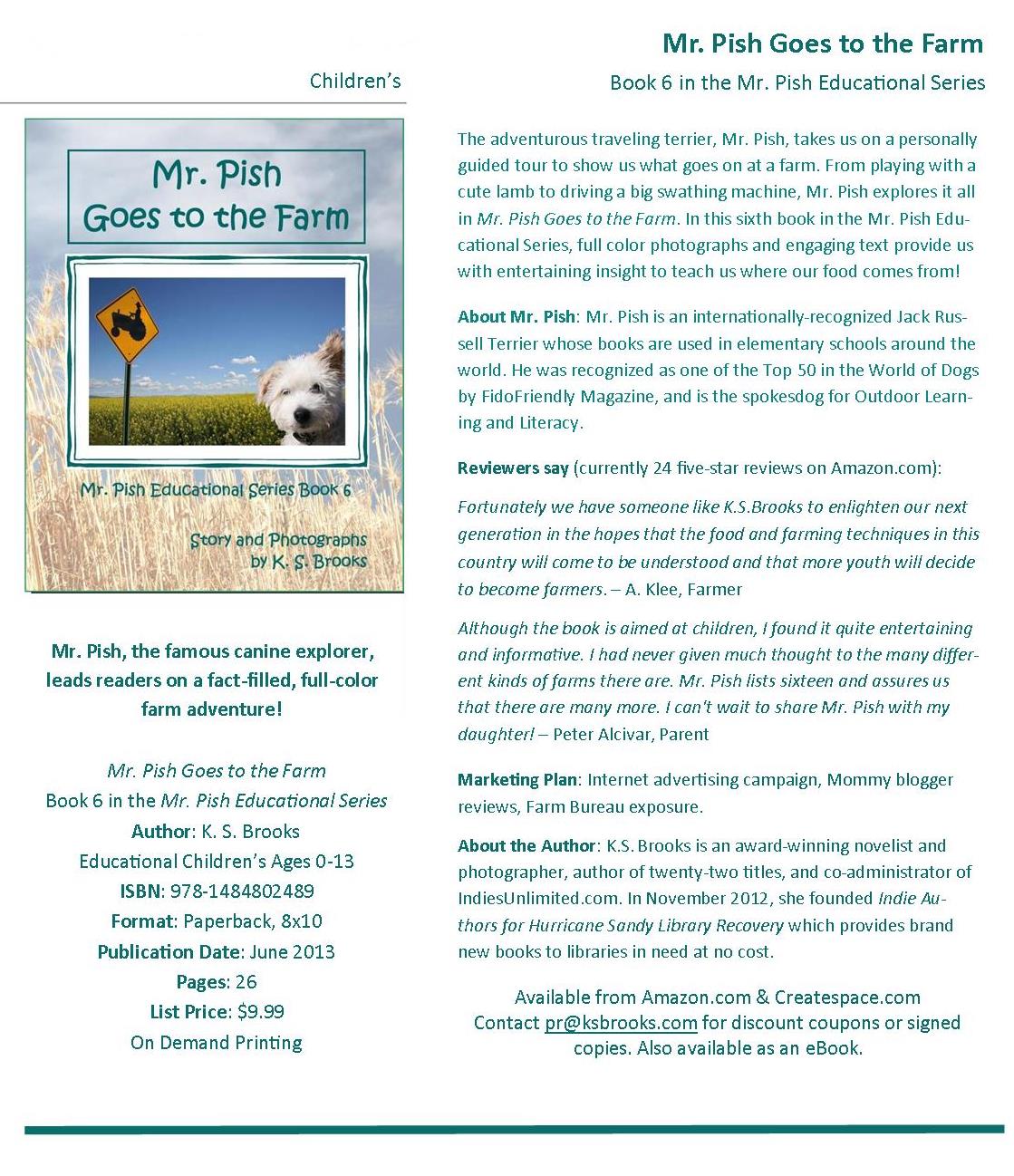 Honestly, I've whipped these sheets together for the sole purpose of this tutorial. I gave up long ago on getting print books into stores – not because it wasn't possible – but because I'm lazy and it was just too much for me to manage on top of everything else. So no, these sheets aren't perfect by any means. And the marketing plans are lame, but at least they're something. Other examples of marketing/publicity bullets you could include are: who your press agent is (if you have one); on which social media networks you have a presence; where you plan to do paid advertising; any blog tours or book giveaways; etc. I also should have mentioned that Mr. Pish Goes to the Farm was at the top of three Amazon.com Hot New Releases lists. Again: lazy.
I always think of a "sell sheet" as the sheet that sells my book to the buyer. That means selling myself as well. What is so great about the book? Why should they invest time, money, and space stocking it?