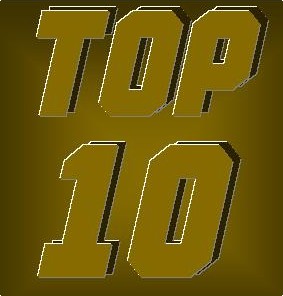 Come, my friend, sit with me. Let me share the knowledge that the elders so freely gave to me when it was my turn to sit in that chair.
Let us hold our candles aloft and together we'll part the darkness and find some wisdom amongst this lunacy. We'll ignore the far off chatter from Goodreads, and we'll disregard the smoke from the fires burning in the warring camps of Facebook groups.
I'll unroll the parchment and together we'll study these teachings and learn what we should and shouldn't be doing.
1. Do not pay for interviews. This seems to be the current rage. Sites proclaiming to be the hottest link to get your book in front of thousands of kindle owners will charge you a premium to be interviewed. There's no need to do this. There are plenty of bloggers looking for interesting authors to interview who will not charge you. Submit to them, and tell your story without reaching for your credit card.
2. Ignore the untruths, the noisy children, and the general nonsense coming from the areas filled with negative energy. I don't like words like "trolls" or "sock-puppets" or "fake reviews". I run my career in an honest, ethical manner and the authors I associate with do the same. When I see a list with my friends names on it, proclaiming that they bought a review, I ignore it and if anybody asks what I think I step up. I want to be around positive energy, not vindictive, negative, unproductive behavior. So, let the drums continue to bang, the trolls continue to troll, and place yourself above it.
3. Write more than you promote. Russell Blake's advice is golden. I just wish I was currently following it. Russell writes 70% of the time and promotes 30% of the time. I'm working towards Russell's plan because it's a good one and like most authors who are doing the right things, Russell walks the walk. And because of that he's extremely successful at connecting with his readers.
4. Hire professionals to do some of the work. I hate to keep harping on this point but although my new self-publishing guidebook is selling well you may not have had a chance to read it yet : ) So, I'll say it again-I pay for editing, formatting, and cover design. I won't compromise on any of those things. Producing a professional product for your readers is mandatory.
5. Keep trying become a better writer, and realize that no matter how many books you publish, you're not there yet. I attended a writers conference a few years back and there was a panel where several multi-million selling authors were interviewed. All of them, at different points during the interview talked about practicing writing and trying to become a better writer. If they're doing that I should be too. I'll never be done trying to perfect my craft. I may have a section or three that I'm quite proud of but I'm by no means there yet, and never totally will be. I need to keep trying to become a better writer.
6. Engage, don't spam. Yes, we want to talk about our work but there's a right and wrong way to do this. And, if you're promoting your book do it in moderation. If the only reason you're talking to me is in order to get me to buy your book I'm moving on. It's that simple.
7. When you engage with others online forget that you're online. Pretend that you're looking right into their eyes. Whether it's reviewers, readers, authors, or website administrators, treat them with the same respect that you'd like to be treated with.
8. Pay it forward. Are you tired of hearing me use that phrase? I wouldn't have reached the readers that I have without enlisting the advice of other authors. Because of that I try to pay it back whenever I can and help others. Positive energy will find and create more positive energy and if we, collectively have enough of it no amount of negativity will stop us.
9. Be prepared to hear the truth. Ed Griffin, writer of the very fine novel "Prisoners of the Williwaw" was my writing teacher. Ed would tell me "take all my advice, analyze it and then either accept it or throw it out the window." Ed's right. No one knows our story as well as we do. So, when it comes to content, ask for help, be prepared to hear the truth and react accordingly. The key is to have people around you who will tell you the truth.
Ah, here's the most important piece of advice, listen well because I took the hit for you on this one. (Note to Indies Unlimited moderators: Do not, repeat, do not insert before and after pictures with this post).
10. Under no circumstances should you spend the summer sitting in front of your computer eating Dairy Milk chocolate bars and writing your new book. This is not a good combination. Eliminate the chocolate intake. No matter how much exercise you do in the few hours when you're not penning your masterpiece you will still gain weight, lots of weight.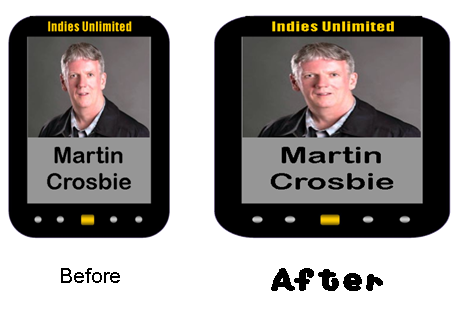 [Note from moderators: Sorry.]
As you can see my friend, these are things we should and shouldn't do. So now, as the moon bears heavy on the barren sky, I take leave of you with these last few words. Remember, the only eyes you must be truthful to are the eyes who stare back at you when you gaze into the stillness of the river. And tomorrow, when the morning has come, and the water is clear, the slate will be clean and once again you'll have an opportunity to begin anew. Just stay away from the chocolate.