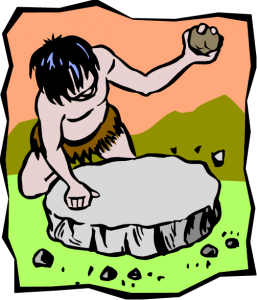 One or two fairly recent posts at Indies Unlimited prompted me to look at this particular subject.
"Wow!" is my first reaction as I look around. There is so much software out there to 'help you organise your writing skills', as they put it. I really did try to view it all with an open mind.
After all, did I not move on from my original method of production: writing it in long hand (à la Will Shakespeare), reading into a Dictaphone and then transcribing my work using an old manual, clunk-a-clunk typewriter, which was then superseded by the latest electrical variety; and then the ultimate magical world of PC's came along and voila! The wonders of Word processing and the capacity to process words in any old fashion that takes your fancy… brilliant! But apparently that too is old hat now!
While 'Chrysanth NETime Author' claims: 'There's just no way you could have channelized (is that even a word) those creative juices into the disciplined straitjacket of organized chapters and neat, logical flow without it.' Or, 'It transforms your writing with a thesis aid software, a report writing software, a literary work software, a research paper software, a project report software, a diary software, a novel writing software, or a fiction writing software. Whew! You name it – and Chrysanth NETime Author is what you want it to be!'
Scrivener – exalted in a couple of recent IU posts – claims that 'it is a word processor and project management tool, created specifically for writers of long texts such as novels and research papers. It won't try to tell you how to write (that's awfully nice of it), it just makes all the tools you have scattered around your desk available in one application.' There are dozens of similar software programs available: WriteRoom, Ulysses, Copyright, WriteItNow and many, many more.
Final Draft 'is the number one selling application specifically designed for writing movie scripts, television episodics, and stage plays,' it claims. 'It combines powerful word processing with professional script formatting in one self-contained, easy to use package. There is no need to learn about script formatting rules, Final Draft automatically paginates and formats your script to industry standards as you write,' it states in the blurb.
StoryMill 'introduces aspiring authors to multi-level writing methods of tracking characters, scenes, and locations, while professional writers will appreciate StoryMill's time-saving ability to oversee and manage the full creative process with Smart Views.' Smart views… you've got to be kidding (Smart Cards, Smart Banks, Smart Phones), I'm really getting to hate that term.
yWriter 'will not write your novel for you, suggest plot ideas or perform creative tasks of any kind,' it claims, 'but it will break your novel into chapters and scenes, leaving your mind free for the creative tasks.' How very decent of it!
What's left of the creative process for your mind to be free for… perhaps that blank page, sometimes called writer's block… Maybe, there's a programme for that as well! It could be called UnBlock… 'Feeling bogged down, lost that sparkle? When your writing's feeling cramped or just plain old blocked up use UnBlock, let go, and feel your creative writing juices really start to flow!'
Mindboggling is the word I use for the overall effect of all these writing aids. I'll be quite candid with you, fellow minions: you can call me 'long in the tooth', or 'one of the dinosaurs', but I'll go back to writing long hand, reading into a Dictaphone and then typing it up, before I hand over my creative power to a computer.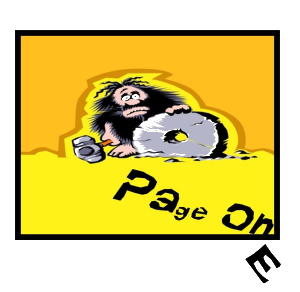 Slow and time consuming as that may be, there's something about the effort and the time it takes to write like that, and the creative processes involved, that when it's done it seems to be more thorough, more real, more like tapping in to my creative essence in a personal and direct fashion… but then I am old fashioned I guess… I like to feel connected to my work… hands on, so to speak. But that's just weird isn't it! Am I the only one who feels like that?