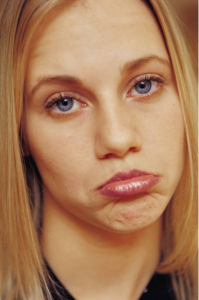 Before the rise of Amazon's KDP Select, I had serious reservations about the merits of giving books away for free as a means to build readership.
Then the Select program came and shook things up in a big way. For what was likely the first time, indie authors were shooting up the charts on a par with authors who are household names. Numerous early adopters of the program reported post-free sales surges and sales in their back lists. Amazon had figured out a way to make "free" work.
Then they began changing it. The first thing to go was the impact of free downloads on the ranking algorithm. The freebies no longer shot up the charts, gaining and sustaining the visibility they once had.
The next bubble to burst was that downloads did not appear to equate to readership. People seem content to fill their Kindles with free books they never get around to reading, let alone reviewing.
For example, Bad Book has a little over 3500 free downloads to its credit and sports a stunning 23 reviews. So,  0.66% of the people who downloaded it posted a review. Actually, it's worse than that, because some of the folks who posted reviews actually bought the book.
The ranking algorithms no longer support freebies, the reviews are not there to justify it, the post-freebie surge is often little more than a splutter, and back list impact is negligible. Oh, there are still a few success stories. Nothing like before. The real gold rush is over.
There had always been negatives to consider with the KDP Select program – not the least of which is the exclusivity requirement. But once all the positives have boiled away, what is left but the negatives?
Here at Indies Unlimited, we have noticed a decline in the number of authors and titles in the Freebie Friday events. I can't say for certain that the same is happening elsewhere, but I believe fewer authors enthuse about KDP Select than used to be the case. If that trend continues, the program will wither and die on its own.
Even though I am not a fan of free, I hate to see this happen. Amazon really did find a way to make it work for everyone, and doing so opened doors for a few authors and introduced readers to books they might not ever have found otherwise.
But the Select program is not one that just ran its course or became outmoded. When it worked, it did so because of the unique way Amazon configured it. It has stopped working for the same reason. Amazon re-configured it to produce the present effects.
As usual, we are left wondering why. Amazon is not a company that does things willy-nilly. Everything they do is done with purpose. There was some sort of strategy in both the inception of the program and its atrophy. Were they targeting the wobbly brick-and-mortar markets? Were they leveraging big ink to reduce prices on their e-books? Maybe it's not a coincidence that KDP Select quit working just as the Apple price-fixing case concluded.
The only safe conclusions are that Amazon instituted the program for a reason and that their objectives have been met. Free is now returning to what it once was: worthless.