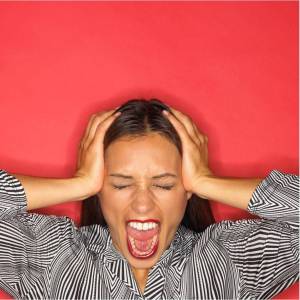 Somebody once said that writing a book makes you an expert – but only on writing that one particular book. In other words, every project is unique. Just because you've written a book or two, it doesn't mean you've got the whole "writing books" thing down pat.
I have been reminded of this while working on my current WIP. All five books of the Pipe Woman Chronicles were written in first person point of view, and same character was always the narrator. I know some people don't like to read books written in first person, but I have to tell you that it cuts down on the temptation to engage in some bad authorial habits – like, for example, head-hopping.
New writers sometimes wonder what's meant by the phrase "head-hopping." I read a blog post by Rachel Abbott this week that gives the best explanation I've ever seen. As Rachel says, head-hopping is writing from multiple points of view in the same scene. It happens when you, the author/narrator, are writing the scene from your own vantage point outside of the action – as if you were watching a movie – and focusing on the emotions and objectives of several different characters in turn. You end up bouncing in and out of each characters' head, from one paragraph to the next, and sometimes from one sentence to the next. Besides being confusing to the reader, it also makes it more difficult to go deeply enough into your characters to make them come alive. What you should be doing instead is picking one character in the scene and telling the story as if you're inside his or her head.
Here's an egregious example of head-hopping:
Pat hid the TV remote. His favorite show was on at the same time as Mike's, and Pat was tired of always having to TiVo his show. But Mike felt justified – all their lives, he felt, Mom had played favorites and always let Pat have everything he wanted. He thought Pat owed it to him to let him watch his show first, and he demanded that Pat cough up the remote, or else.
Kind of boring, huh? What if I wrote the whole scene through Pat's eyes?
Pat hid the remote. He was sick of Mike playing the "Mom always liked you best" card. For once, Pat thought, he ought to get to watch his favorite show first, instead of having to TiVo it. So he was stoic as Mike yelled at him, with his face bright red and that vein throbbing in his temple, to cough it up or else. "Or else what?" Pat thought, trying not to sneer as Mike raged on.
And from Mike's PoV?
Mike realized the remote was missing and saw red. He knew exactly what had happened. Pat, that jerk, had hidden it from him. He always acted like he was entitled to have everything his way. Even when they were kids, when Mike would call him on it, Pat would get this blank look on his face – just like the look he was wearing now. "I know what you've done!" Mike yelled, feeling his face grow hot. "Cough up the remote, or else!"
More interesting, right? Now, at least, I feel like I can take sides.
My new series has three main characters, and each one gets his or her turn as the main PoV character. Where I found myself head-hopping was in scenes that included more than one of the three. I would start off in Tess's PoV, say, and then give the last line to Darrell after Tess had left the room. In the editing phase, that "final word" became a tip-off for me: if it didn't come from the PoV character, I had head-hopped somewhere in the scene.
Things were so much easier in the Pipe Woman Chronicles, where Naomi did all the talking.