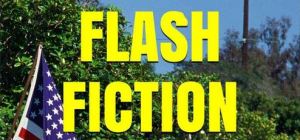 The purpose of this article is to share my method for obtaining more votes in flash fiction competition. My hope is that this article will give other writers an approach to improve their results in competition, and the reward of continuing to craft interesting stories.
A little background first. When I learned about the Indies Unlimited site in early 2012, one of the things that interested me most was the weekly Flash Fiction competition. Many of the weekly picture and story prompts would beckon a story.
There was a feeling of accomplishment when I finally had complied with the 250-word constraint and had something I was proud of. However, after weeks of non-winning results in the weekly voting, I was ready to put my efforts elsewhere.
Life presents many opportunities and someone came to my rescue, and encouraged me to continue entering. I studied what I might have been doing wrong and realized it was not about the quality of my story; it was about not getting enough votes to win. Most of us know 'Dancing with the Stars' is not just about the three judges' votes, it is about viewer votes. Realizing this Flash Fiction competition was about reader votes set me to having more supporting readers.
Here's what I did that changed many of the stories into winning entries.
First I established a support group. I set up distribution lists using email. These were friends, relatives and even old classmates (now, really old classmates).
When it was time for readers to vote, I sent an email message that I had entered the weekly competition. Respecting their time, I stated I had entered that week's competition, provided them with IU's title, along with a description of K.S. Brook's picture, and the actual story prompt by Stephen Hise. Then I included my story and usually a separate title. This is important – I also included a link to the voting and asked them to read the entries and vote for the entry of their choice.
After the winner was announced, I sent another email with the link to the winning entry announcement. I also thanked them for supporting independent authors, and if they voted for my entry, a special thank you. I should note that some weeks I received email responses that they voted for a different entry, and I can respect their choice.
The thing I recognized is that I didn't write winning entries – I wrote stories that they made into winning entries. Each week there are many author entries that do not win, but should have, and more importantly, should be read by a wider audience.
There were some special weeks when I wanted a wider audience to read my story. There is one story that still brings emotions to this day. That week I needed to remind them about the voting, and if they liked my entry, to share it with a wider group of friends.
After I started using this approach I won eleven competitions in the latter part of that year. This year I have entered fewer times, but win more often.
There are some benefits to the weekly competition. There are many people accessing the IU site and who read the weekly entries. Whether you win or lose, your name is getting known to those readers. However, when you win, your entry is included in an anthology published by Indies Unlimited, which gets you even further read. For new authors – that is priceless!
I have also taken all of my entries, along with some other non-submitted stories, and published my own anthology, including some stories from other authors who have made a difference in my writing. The other thing that this competition has done for me is to help make my novel chapters more succinct and poignant. It has also reinforced the feeling that I can create an interesting story.
My analysis of this years flash fiction voting is that the average number of votes needed to win is 23, but it always has taken more than 6. It sends the wrong message to readers if at the end of the competition your entry has not even one vote. You must always have at least one vote, or why did you spend all that time to craft a story and enter it?
My hope is that if you apply this approach it will reward your entries with more votes, and even make some of them winning entries. More importantly, it would be a shame if you gave up entering, as those stories are worth reading whether they win or not.
[Note from the Admins: Dick has many good points here – don't forget, there are different definitions of winning. Check out this post to learn about an author who enters purposely to lose these competitions.]