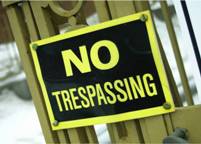 Not that long ago, K.P. Ambroziak wrote a guest post for Indies Unlimited entitled, 'A New Gatekeeper Rising'. That post triggered an interesting discussion about reviews and gatekeepers, however it was the author's comments about review numbers that really caught my attention. Apparently, BookBub will not accept books for [paid] promotion unless they have a certain number of reviews – i.e. have a track record of popularity with readers.
As Indies, we all know the importance of getting a goodly number of reviews for our books; nothing looks so unloved, and unread, as a book with only a few reviews, or, -shock horror- no reviews at all. Like it or not, Amazon has conditioned us to see reviews as ad hoc indicators of popularity, and being herd animals, we associate popularity with quality.
Whether popularity really does work that way is a moot question, and not one I'm brave enough to tackle here. Nonetheless, I think we can all accept that, as a marketing strategy, popularity begets sales. After all, Amazon doesn't publish all those best-seller lists for nothing. Each list is a bright, shiny life-raft for customers drowning in the sheer volume of 'things' on offer at Amazon.
For us Indies, getting onto one of those life-rafts is tantamount to being given the keys to marketing heaven.
The question then is, how do we squirm our way out of the sea, and onto a life-raft? Is BookBub right? Are reviews the answer?
According to author Paul Draker, the answer is a qualified 'yes'. Draker believes Amazon reviewers are the new gatekeepers, but he stipulates that only reviews by the top ranked reviewers will do.
In a post that appeared on J.A. Konrath's blog in September 20, 2013, Draker goes on to detail ways in which we Indies can increase the 'discoverability' of our books by enlisting the help of Amazon's top reviewers.
Discoverability is a term coined to describe how 'visible' your book is to the buying public. As Indies, discoverability on Amazon is all important as being seen is the first step towards making sales. In simple terms, if your book can't be seen, it can't sell, end of story.
There is nothing new in the idea of discoverability. It's been the driving force behind advertising since the year dot. What is new, however, is the process by which books are discovered in the Age of Amazon. These days, word-of-mouth recommendations – via social media – have taken over from paid advertising, and according to Draker, reviewers are an integral part of that process.
But are reviewers, even top ranked ones, really that influential?
In digging for the answer, I discovered that Amazon thinks very highly of its top ranked reviewers. Not only does it give them public badges of honour, it also sends some of them [known as Vine members] freebies to review.
These freebies are important because Amazon's top reviewers don't just review books, they review everything from ear-buds to high-end electronics. As such, they can end up with thousands of dollars' worth of free samples. That is how influential Amazon thinks they are.
Nonetheless, books are not like printers or toothbrushes. You can't put a book through its paces to see if it will break after two weeks of use. The value of a book, especially a work of fiction, is highly subjective. Will readers really care what a top ranked reviewer thinks about a book?
Stay tuned for the second part of this series in which I'll share the results of a very interesting study on reviews and reviewers. Until then, apologies for the cliff-hanger.