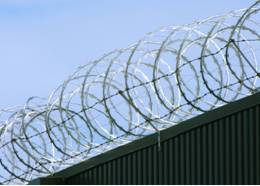 To refresh everyone's memory, in Part I, I spoke briefly about Paul Drakar's idea that top ranked Amazon reviewers were the new Gatekeepers of publishing, and his strategy for enlisting their help to promote our books. In Part II, I investigated whether these top ranked reviewers really did influence sales – apparently they do. Now it's time to look at Drakar's strategy in detail.
In a nutshell, the strategy is a six-step process that involves a great deal of research, and more than a smidgeon of chutzpah. I've provided a bare-bones summary of the steps below, however I recommend reading Drakar's entire article as it contains a great deal of useful information.
Step 1 Make a list of all your favourite books, and look them up on Amazon,
Step 2 Read the 4 and 5 star reviews for every book on your list,
Step 3 Make a list of reviewers who feel the same way about a book as you do,
Step 4 Check out the other reviews these reviewers have written, and their ranking,
Step 5 If some of the reviewers sound like kindred spirits, befriend them,
Step 6 Ask them for a review.
In many ways, Drakar's strategy is similar to what most of us do quite naturally – i.e. look for like-minded people, get to know them, and hope they'll like us back. In my old-fashioned opinion, however, the addition of all that research gives a slightly cold-blooded, stalker-ish element to the process.
Despite some misgivings, I decided to try out at least some elements of Drakar's strategy. I compiled a list of my top five, favourite novels of all time. I looked them up on Amazon. And found that only one of the books on my list had been reviewed by a top ranked reviewer! For those with a curious mind, the novel was Left Hand of Darkness, by Ursula K LeGuin.
Undaunted, I looked up other reviews by this reviewer. Over the course of the next couple of hours, yes hours, I began to get a feel for the person behind the reviewer label. Worse, I began to realise that this was a person I could actually like. We both have a fascination for Japan, we both own cats, and go to extraordinary lengths to keep them healthy and happy, and we both love Dostoyevsky's Crime and Punishment!
And this brings me to the nub of the problem I have with Drakar's strategy – I think it may actually work as advertised, but I believe reviewers are also people, and deserve to be liked for their own sake, not just cultivated for their potential usefulness.
To be fair, I don't think Drakar himself is as cold-blooded in his approach as this post may imply. I suspect he's a personable man who stumbled on an approach that worked, and then tried to rationalise why it did work. After that, enthusiasm for his discovery probably obscured the negative aspects, even from himself.
So there you have it, an approach that can work, if you have the time, persistence, and chutzpah to give it a go.
As for me, I may end up trying to contact that reviewer, but I know I'll have to confess to ulterior motives before I ask for a review. Fair is fair.
What about you? Do you think I'm being too hard on Drakar? Or do you think his approach is acceptable in the Age of Amazon?