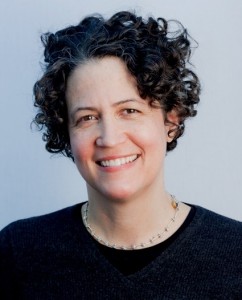 Guest post
by Karen Schechner
Senior Indie Editor
Kirkus Reviews
In early January of this year, I chatted with Laurie Boris about operations here at Kirkus Indie, where I'm the senior Indie editor. That conversation sparked a lively discussion in the comments section, which gave me an opportunity to answer many of the great questions posed by Indies Unlimited readers. (Anyone curious about Kirkus might want to check out the original article.) One of the commenters on that original article recently contributed a new Indies Unlimited post titled "Kirkus Reviews: A Disparity Apparent," and I just wanted to respond and correct some of the points made in that post. For quick reference, I've broken the response into bullet points. Of course, if you still have questions about Indie, you can always reach us at [email protected].
• Kirkus' reach and influence in the industry are as healthy as ever. The American Library Association lists Kirkus Reviews as an important resource for librarians. The number of subscribers is about 5,400. Some additional facts:
o Advertising revenue in 2012 was 90% more than what it was in the final year Nielsen owned the company.
o In 2012 alone, Indie grew 188%.
Content increase:
o We published 8,022 reviews in 2012, a 77% increase over 2009 (the last year Nielsen owned Kirkus) and 21% more than 2011. We increased that number even more in 2013.
o We published 733 feature articles in 2012 (2-4 per day, 5 days/week), compared to fewer than 200 the entire year of 2009, before the acquisition. In 2013, we published more than 600 feature articles. Many were about indie authors, at no cost to those authors.
Audience expansion:
o Circulation of the print magazine has grown 217% since the acquisition. (It is still distributed almost exclusively to industry professionals including agents, book buyers, acquisitions editors, publishers, entertainment development executives—just more of them.)
o The new, consumer-facing website averages more than 1 million page views per month. (Kirkus had virtually no online presence and no consumer audience prior to the acquisition.)
o Kirkus' email newsletter, which didn't exist prior to the acquisition, has more than 60,000 subscribers (up from 14,000 in 2010). The subscriber base is a mix of industry professionals and consumers.
• Kirkus' influence among booksellers also remains strong. Kirkus Indie was just invited by the American Booksellers Association to participate in its annual Winter Institute, a conference for independent booksellers.
• While many say that Kirkus' critics are the toughest, our quality has never flagged; the Kirkus star remains a coveted, valued prize by authors. Our reviews have always offered a balance of summary and criticism to help readers make informed decisions. It's this balance that has led the ALA to cite Kirkus Reviews as an essential resource for librarians. You can visit Kirkus.com to see the entire archive of reviews and interviews since 1933. Or, to get a sense of our Indie reviews, please visit the list of Best Indie Books of 2013.
• In 2009, Herb Simon and Marc Winkelman bought Kirkus. The entire editorial staff was maintained and the magazine's format, content and editorial standards remained the same. Please find Kirkus' history here.
• Beyond reviews, Kirkus also offer valuable insight into how the publishing industry—traditional and indie—works. As part of our Word on the Street series, we talk to agents, editors and booksellers about how they see the inner workings of the industry. For instance, in a soon-to-be-published feature, an acquisitions editor has some helpful advice: "For the authors seeking publishers out there, I'd like to point out that authors are welcome to contact most university presses (and most small literary presses) without an agent. I've lost track of how many times I've surprised an author by saying that."
• I mentioned this is in the comments section of the original article, but thought it could use reiterating here:
To fund reviewing self-pubbed books, Kirkus had to find a way to pay for the reviewers, editors, copy editors, fact checkers, other staff, as well as overhead, IT expenses, etc., since that revenue wasn't coming from subscriptions or advertising. The solution was to offer reviews for a fee. I know many indie authors object to the fee, but it's the only way the infrastructure of Kirkus can be supported. I see it this way: It's an opportunity for indie authors to get featured in a nationally recognized publication. If an author doesn't think they should/want to buy a review, I completely understand. And if they can get reviewed someplace else for free, that's great. Kirkus is just one option among many.
Kirkus editors and reviewers are passionate about books. We hope that readers continue to read and support Kirkus, a publication dedicated to book culture.
---
Karen Schechner is the senior indie editor at Kirkus Reviews. Kirkus Indie curates self-published titles to help consumers and industry influencers (publishers, agents, film producers, librarians, booksellers) discover books they may otherwise never find. In her pre-Kirkus days, Schechner was the senior editor at the American Booksellers Association, where she worked with indie booksellers for nearly a decade.