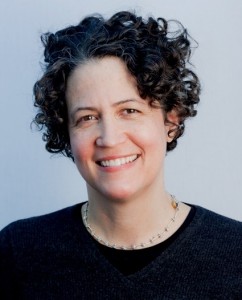 If you've been kicking at this indie thing for a while, you might be familiar with Kirkus Indie, an arm of Kirkus Reviews that offers a paid review service for indie authors. The prices can be steep, which has been a point of contention in the indie community. I had the opportunity to meet Karen Schechner, senior indie editor at Kirkus Reviews, at a self-publishing conference in New York. After an interesting and rather aerobic discussion with Karen and another author in an elevator after lunch break, I invited her to come by IU and give her side of the issue.
Karen, how long has Kirkus been reviewing self-published books?
Kirkus Reviews was originally founded by Virginia Kirkus in 1933. Kirkus started reviewing self-published books in 2005. Originally the program was called Kirkus Discoveries; now it's Kirkus Indie.
Some authors might say that the fee for a Kirkus review is a bit steep for their budgets. How would you explain the expense when so many other outlets review for free?
It's possible for a self-pubbed author to get tremendous exposure from a Kirkus review, both from the print publication, which is sent to librarians, booksellers, editors, readers, etc., and the website, which gets one million page views monthly. Kirkus Indie pays its reviewers, all of whom are professional writers, and its editors, copy editors and fact checkers. The review fee helps support the infrastructure of a widely read venue that could bring the author's work to the attention of thousands of serious readers, as well as editors and agents.
Do you feel any obligation to give a positive review?
None whatsoever. Our obligation is to provide a professional, informed critique. And if you look online, you'll see we've issued many negative reviews. We've also given many mixed and positive reviews. Our reviewers are free to pan or praise a book.
A recent, albeit unscientific poll of authors and readers done by IndieBRAG revealed that "paid reviews" were named one of the least trustworthy sources of criticism as compared with book bloggers and Amazon reader reviews. How would you address that finding?
I would point to our 80-year track record within the industry. We have a long history of maintaining high editorial standards and we wouldn't squander that. I would suggest reading our reviews, which range from pans to raves, but always offer cogent summary and the kind of analysis of plot, character, prose, etc., that's hard to fudge.
Have you had to respond to any negative reaction from an author following a less-than-stellar review?
Yep. Reactions vary widely. Writers aren't shy about saying exactly how they feel. We take complaints seriously and review them carefully.
Are there any particular genres you see more than others in the paid program?
We see a lot of general fiction, sci-fi, memoir and thrillers. But there's a wonderful diversity in Indie. We see everything from an action-crammed noir series set in Hollywood to a memoir about a pit bull that "smells like fresh-cut grass, baked pork, and a hint of unmentionables."
In your opinion, what should the role of a review play in the marketing mix of an independently published book?
A positive, descriptive line or two from a review should go everywhere—on the back of the book as a blurb, in the author's email signature, in all marketing materials, on the author's website, etc. The book review should also appear prominently in a press kit to garner additional reviews and/or author interviews. The idea is to parlay a review into more media coverage, and by including a review from a recognized publication in a marketing campaign, it makes the book that much more likely to stand out.
(NOTE: Indies Unlimited does not endorse or support any specific provider of products or services. The appearance of text, images, or links related to any such subjects here are for informational purposes only and do not indicate endorsement or approval by Indies Unlimited.}
———–
Karen Schechner is the senior indie editor at Kirkus Reviews. Kirkus Indie curates self-published titles to help consumers and industry influencers (publishers, agents, film producers, librarians, booksellers) discover books they may otherwise never find. In her pre-Kirkus days, Schechner was the senior editor at the American Booksellers Association, where she worked with indie booksellers for nearly a decade.