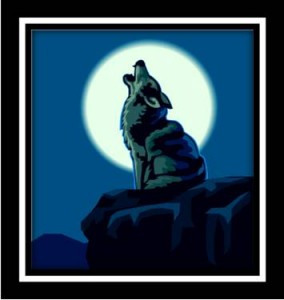 Over the years, before Indies Unlimited, I wrote by myself for myself; until whatever I was writing was ready for publication no one but me, apart from my editor, heard the sound of my voice.
I suppose I've always been a bit of a loner. I've never played or supported any sporting teams; in fact games of any description have never interested me. What pastimes I do have (and I use that term loosely) are quite solitary affairs and so it probably comes as no surprise that I'm pretty much a loner with my writing too. I used to think that was part and parcel of being a writer, I therefore felt a kinship with those iconic, and supposedly reclusive, writers I had always held in high regard.
Outside of my literary pursuits, I chill out with my other main pastime, the martial arts, which for the most part these days is an insular affair, a constant quest of self-perfection. In my twenties in Scotland, I was in the National Karate Team; later, in my thirties, after immigrating to Australia I returned to the fray with the NSW State Karate Team. That's two fairly elite teams, but I don't think karate is a 'team' activity in the true sense of the word. As a team leader/operations manager, I led several select 'close personal protection teams', but I was basically running the show, so I don't think that counts either.
As part of a National Heritage initiative, I collaborated on a children's story book with five other authors. It was actually quite successful; however it was conducted in a fairly remote way: six authors doing their own thing with little or no contact, and practically no parameters. One author wrote a chapter and passed it on to the next author, who wrote a chapter and passed it on… As I was the last in line I was allowed two chapters to tie it all together. To this day, almost two years on, I have still only ever met one of the other authors; I might just add that we have actually become very good friends. It seems that I can be part of a collaborative affair as long I am left to do my own thing.
I write and, hopefully, continually improve – at least I feel that I am ever evolving as a writer – I am certainly more critical of the writing I do produce; which is possibly the reason, only partially mind you, that I haven't published anything for a while. I have these great ideas, superb concepts and story outlines, as well as partially written and, in some cases, well developed plots. Currently I actually have a body of work that if I could really come to grips with it might be finished in a few weeks… maybe. All I need is to get past my own critical barriers: I have become obsessively determined not to turn out anything remotely pedestrian; and these days nothing seems to be good enough.
I certainly wouldn't dream of knocking the current trend for writers who socially network: sharing their inner, most intimate workings and learning from each other. Some people are really good team, group and sharing individuals but alas, perhaps to my own detriment, I believe I am a lone wolf. It certainly seems that the less interaction I have with others the more I produce.
I have found the IU experience to be unlike any other writing community experience. I believe that, by my interaction at IU, I have grown, adding more depth to my knowledge of my craft and its place in today's world. And where I once did things instinctively – often, initially, getting it wrong but ultimately learning by my mistakes – I now know and understand more about the why of it all.
Personally I find that being more familiar with the rules can be a two edged sword: where once I operated from my creative core, at times I now tend to overthink (what is technically right), which sometimes gets in the way of what used to be my natural flow.
In conclusion, I believe I need to move the formal rules from the field of play (my conscious act of creating), relegating them to the bench (my subconscious) and give my creative instinct its unfettered head. Perhaps I need to howl at the moon once more: write for myself again.
What has been your experience in this modern, socially inclusive forum of a world? We are all uniquely different, what is your particular bent? Are you a team, group hug, kind of person? Or are you a lone wolf?