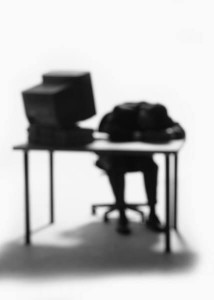 Since making the decision just over a year ago to leave my small publisher and re-release my books under my own imprint, I've learned quite a lot about copyrights, both my own and those of other writers, musicians, photographers, etc. For example, just because it's free doesn't mean you can use it  Along those same lines, as discussed in my post Copyrights and Copywrongs, fair use may not always apply.
With this new knowledge in hand, I had to make some changes not only in my previous books, but also in one of my current works in progress. I wanted to use a quote from Khalil Gibran's The Prophet, just a couple of lines, but wanted to make sure I followed the rules and obtained the appropriate permissions. I started by searching the Library of Congress database, but soon found that to be of little help. Gibran's works have been published in so many places under so many formats, I was unable to pin down a copyright holder with any certainty.
My next step was Google, which led to a Wikipedia article stating that upon his death, Gibran instructed royalties and copyrights to his works be left to his hometown of Bsharri, Lebanon. Interesting. The article further stated that the Gibran National Committee (GNC) in Bsharri manages the Gibran Museum and functions as the holder of the copyright.
More searching led to the Gibran Museum's website, which included a "contact us" link. This seemed like a good start, so I composed a letter describing who I was and what I wanted permission to do and sent it off, halfway expecting to never hear back.
As it turned out, I did hear back. A very nice woman responded the very next day, saying, "If you wish to publish and/or distribute in the U.S., please contact Random House Permission Department (which has exclusive publishing rights) to get the necessary permission." This "copyright holder" thing can apparently get quite complicated.
More searching turned up the Random House Permission Department, where I again had to identify who I was and what I hoped to do. I also had to answer a series of questions such as, "How many copies of your book do you plan to sell?"
I did the best I could with the form and hit "submit." Shortly after, I received an automatically generated email stating my request was in the queue and I should hear back in eight weeks.
Three months later, I received a reply stating, in part, "Please note that I will have to obtain approval from the estate before I can proceed with this permission."
Okay. Do they know exactly which of them owns the copyright?
They also needed more information from me, including publication date (easy enough), format (hardcover/paperback – also doable), price (got it), page count (okay), and print run.
The contact from Random House stated that she understood from my initial request I would be self-publishing using print-on-demand (POD), and that because of that, I was only able to provide an estimated print run, but that this wouldn't do. She needed specific numbers because the contracts are based on print run, format, and term (five years).
I thought that was interesting, because unless I'm mistaken, in essence that means anyone using POD for paperbacks (the method typically used by self-published authors) stands a good chance of having a copyright permissions request from Random House rejected.
Having no idea how many print books I might sell, and afraid to estimate a number that would more than likely be wildly off, I filed her reply away and decided that although I do love the quote, the book will be just fine without it.