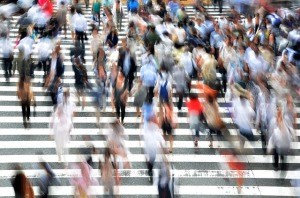 I've never been the type to position myself on the bleeding edge of whatever new strategy or technology that comes along, so it's not a surprise that when I recently learned about Street Teams, what was brand new to me has apparently been around for a while. I happened to stumble on it while perusing another author's web page. He had a link to what he called his main character's team, i.e. Annie's Army or Sheldon's Squadron. Curious, I clicked on it and found the sign-up to join this elite team.
The gist of the sign-up was two-pronged. Readers were promised that they would receive advance digital copies of the author's new books, absolutely free. Sometimes these might be early pre-edit versions, other times they might be ready for release.  The second prong asked for an agreement and a commitment to review those books on whatever book site the reader chose.
My first thought was that this was not a binding contract, and everyone who agreed to review the book might … or might not. The author asked to be notified when reviews went up, so I don't know if he had a backroom plan to remove non-reviewers from the club, but at the very least, he could open up that discussion if need be.
Having read one book by this author and enjoying it very much, I signed up for the team. I was duly sent the latest book, which is wreaking havoc with my current reading (research). I'm still trying to figure out if I can bounce back and forth between fiction and non-fiction and still give each its due.
Anyway, next I was invited to join the Facebook page for the team. Once there, I was delightfully surprised at the posts I read. Not only were the team members excited and positive, they were eager to review. If the author had sent out a pre-release so there was no active page on Amazon, members were clamoring for a place to leave a review. The author was diligent about interacting with the readers, and there was quite a nice give-and-take throughout the page. I was impressed.
By this time, I'm thinking: why haven't I heard of this before? I did a search and found a very nice post on Bibliocrunch about what a street team is and how to set one up, dated August 13, 2013. If this idea has been around that long, why haven't I seen it cropping up on author's web pages, why haven't I seen it discussed in writers' forums? Judging by the team I joined and the responses I've seen, it seems like a huge plus; what author doesn't want more reviews? I keep trying to see a downside and the only one I can imagine is having an overload of team members who take the free books but don't review them, and that seems manageable. What am I missing?
I was so inspired by this idea that I wanted to immediately implement it on my own website. Only thing holding me back is the fact that my current WIP is coming along very slowly, more akin to watching grass grow. I'd hate to offer free books and then have readers sitting on their thumbs for months … and months … just waiting. I don't think they'd care for the long lead time and I probably wouldn't care for the added pressure. But once I've got this puppy knocked, I hope to start a street team.
So now, let me ask you: what do you think of street teams? Have you seen them working? What drawbacks might there be? I'm absolutely fascinated by what I've seen, so I just can't figure why these things are not more evident. They sure look like a win-win to me.