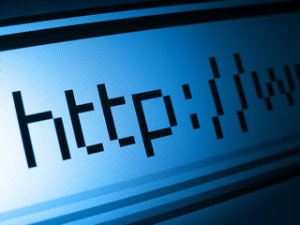 You've no doubt seen URLs that are practically as long as a Harry Potter novel. A long link can look sloppy, especially if it's breaking over two lines on an email or in your newsletter, but it eats up characters on platforms like Twitter when you want a short message — real estate better spent enticing readers to check out your cat videos or, you know, your books and stuff. A short link can also hide your affiliate code so you're not immediately broadcasting that fact to potential readers or customers. Short links do have their disadvantages, however. Some websites refuse to publish short links because a few shady types have used them as a cover for spam. Short links are not necessarily permanent, either, despite the claims of the provider. If the utility's site goes extinct, there go your pretty little URLs.
But hundreds of link shortening utilities are available now. How do you know which URL shortener is best for you? Here's a run-down of some of the major ones that could be handy for the indie community.
Bitly (http://www.bitly.com) is one of my current favorites, and not because there's a little cartoon blowfish on the site. It's just easy, easy, easy. And free. We like free. Paste your link into the window and out pops a tidy link you can copy, save, and track. You can also create customized short URLs. This makes it easier for readers to remember, yes, but there's another hidden advantage: in a tweet, popping the title of your book into your link means you save a few characters. Two main disadvantages with Bitly: Unless you're creating a custom URL, the link Bitly spits out will not be unique to you. So if other people are short-linking that popular article about the latest life-sucking fraudulent publisher or celebrity disaster, you're all getting the same link. Your tracking data on that score won't be very accurate. You also can't create geo-specific URLs (say, one Amazon link that will take you anywhere the reader buys books), but you can see where the clicks are coming from. I've found this URL the handiest for sharing content other than direct online retailer links — unless I want to target one country at a time. And you can now do fun, new things with tags. Cool.
Booklinker (http://www.booklinker.net/) is an Amazon affiliate run by GeoRiot (more details about them later). It can give you a cute, tidy, customized link for your book or your author page. You need to create a login, but after that, the site is pretty easy to use. Best part: the link is UNIVERSAL. Meaning that if you're promoting in other countries (and aren't we all, in this small world?) your link will take potential readers to the proper Amazon country site for them. And you can track which countries your hits are coming from. Booklinker's website claims that if you're an Amazon affiliate, you can set up your account so you can use your own affiliate codes in your URLs without compromising your commission. Note: if you are NOT an Amazon affiliate, the cut DOES NOT come out of your royalties.
TinyURL (http://tinyurl.com/) is partying like it's 1999. Okay, 2002. Yes, TinyURL has been around a while and looks it. But it's free and (their website claims) your shortened link never expires. Expiring short links can be a REAL pain, especially if you're using them on marketing materials. TinyURL can only be used on browsers that support javascript, and older versions of Internet Explorer don't like TinyURL. Like some other link-shortening utilities, it will let you pop a little button on your browser bar so you can short-link any page you run across. Handy if you're doing seventeen things at once. Disadvantages: no tracking available. So if that sort of thing is a deal-breaker for you, you're SOL on the URL.
Google URL Shortener (http://goo.gl/) is Google's own resident link shortener, but the analytics are public, so if you're okay with that, you might want to give it a try.
Ow.ly works through Hootsuite, a Twitter client. Using them together can enhance your ability to track analytics for your tweets.
GeoRiot (http://www.georiot.com) The goal of this company is to "Build one link that works across countries, devices, and stores." Which is pretty handy if you're selling not just on Amazon but on different storefronts like iTunes, where you also need a specific URL for each international sales point. You can sign up for a 30-day free trial, after which you are charged per click. Several levels of pricing are available, and if you get less than 1000 clicks per month, your account is free. You can also set yourself up to make commissions from your links. It isn't the easiest learning curve I've ever seen, but it looks like it has a lot of capability, especially if you have a lot of titles to manage.
Amazon's link shortener: Here's a great tip I learned from bestselling author Donna Fasano to get a tidy Amazon link. Go to your book page. On the right side, look beneath the "buy" buttons until you find the "share" icons. Click "mail." And well, hey, there's a nice, short link. Copy that and paste it wherever you need it.
Any other utilities you've used to make your URLs short and sweet?