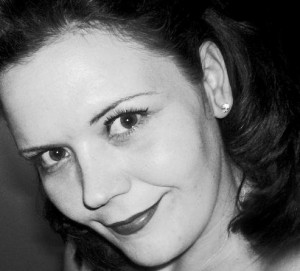 M.L. "Molly" Gardner writes with a simple but elegant style. "It is important to me that readers see the character clearly, the room they are in, and the facial expression they hold during conversation. I often go back and edit out some of the details, finding a good balance of painting a picture and leaving some for the readers imagination. I also only keep an eye on the rules. For every rule I have ever read for fiction writers, I have found a fabulous author who has successfully broken that rule. So from the start I have not focused on the rules. I only care about writing a good story people will love. Don't get me wrong–grammar and sentence structure are important. So is finding the right balance between conversation and narration and fleshing out characters. But I don't take it to a level that compromises my sanity. As an author friend of mine so wonderfully puts it to those who micro-analyze his work, Boy did you miss the point. Go be an editor."
Molly has a best friend of twenty years who serves as her sounding board, muse, co-conspirator and even contributor.  Molly also writes with the accompaniment of music.  She says, "We both draw inspiration from music. I don't think I could write without music. In fact, I know I couldn't." That's funny. I don't think I could write without the sound of sporadic gunfire.
Molly adds, "I have collaborated with two independent musicians, Steve Smith and Daylen Orlick. Steve Smith wrote "Ava-Maura" for Jonathan's Cross and Daylen Orlick wrote "Can't make it out alone" for Elizabeth's Heart. (Elizabeth's Heart is currently going through revisions, but the song is available and will be relevant after the rewrite.) Both of these talented musicians can be found via my facebook page. The songs are also available on iTunes. I would love to have a song written for each book and at the end of the series have a complete soundtrack." Cool!
Molly says the biggest challenge for her is finding enough time to write. Sometimes she has to leave her fictional world for a few months at a time. "After a bit, it begins to drive me crazy, the characters voices in my head grow louder and louder and I begin to see everything in a way that relates to Jonathan's Cross. That is when I must go back and work on it some more, or go mad. I am always happy to find all the characters right there where I left them."
As for marketing, Molly says, "After trial and error, (and a ton of wasted cash) I have discovered that word of mouth is the only way for a new author to get off the ground. I don't remember where I read it but someone said, 'Write a good book and people will talk.' Makes sense. Even still, I find a lot of people share their copy, (I'll get an email from a reader that she read it, borrowing it from her mom, who borrowed it from her coworker who borrowed it from…) And I don't mind that. People share and it's one heck of a tough economy out there. I have dabbled with google adwords, but am still studying the marketing book that came out for that. Facebook and twitter have been a great source of personal support but after the initial launch I don't think that a lot of sales were generated from that. As I said, when I receive an email from a reader who was moved enough to email me, it was read on someone's recommendation. In the future I would like to collaborate with other authors, providing mutual endorsements for the website and inside the printed books."
Her advice to aspiring writers? "Nike had it right all along. Just do it. Learn everything you can about every aspect of writing, editing and publishing. Read a lot. Ask stupid questions. Observe the rules but be daring enough to know when to ignore them. Only write what you would want to read. I tried writing a horror piece around Halloween one year and it was disastrous. Find your niche and run wild with it. Network, make friends with other authors and be honest in your critiques. Develop a tough skin for critiques you receive. And if you are not an outgoing people person find ways to challenge yourself to become more outgoing in order to promote your book. If you don't believe in it, no one else will either."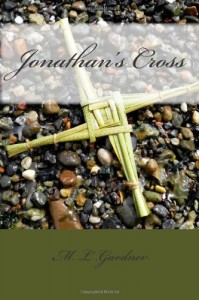 Molly's book,  Jonathan's Cross is an historical fiction novel set at the start of the Great Depression. It follows the lives of three best friends who lose everything and must navigate through a violent and sudden shift in lifestyle, struggling to find happiness in this cold new world. I have read Jonathan's Cross and have to tell you it is truly outstanding. I highly recommend it.
Molly says she has had several emails from readers around the world saying how much they enjoyed it. A review that particularly moved her was one she received recently, "A woman met with me and told me that her son, who has struggled with substance abuse for several years, had recently read my first book, Jonathan's Cross. When he finished, he was crying and when she asked him what was wrong, he told her that reading this book made him see his role as husband and father in a different light. He realized his priorities were as wrong as they could be and he told her, 'I need to be more like the men in this book…take care of my wife and daughter.' She tells me he has been clean and sober for two months now." Molly adds, "There is not an author alive, nor a newspaper reviewer working who could deliver a review that would bring me more joy than this."
Jonathan's Cross is available from Amazon. Learn more about M.L. Gardner and her writing at her website. You can also find her on Facebook.