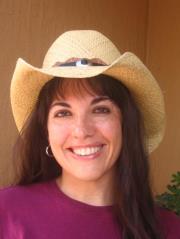 Author Lili Tufel writes fast-paced nonstop action. She says,  "If I'm bored, then I know my readers are bored. If I'm feeling a rush of excitement then I know my readers will have their pulse racing. Sand is full of surprises that surprised me as I wrote them. The shock ending was my favorite, what a rush!"
Lili seems to get an idea for a book then researches the living daylights out of it.  She says that for her book SAND, a military action-thriller, she wanted to explore a potential romance between an active duty US Army Ranger and a Colonel's daughter who is under peril.
"I did extensive research before writing Sand. I spent a lot of time reading military blogs. I interviewed and spoke to several military folks because I wanted the story to be realistic. In Sand, I mention very real topics, such as TBI (Traumatic Brain Injury), which has been the signature wound of the war in Afghanistan," she adds.
Lili finds the big challenge in being an author is the editing rather than the writing itself. "I don't like editing. It's just soooo tedious. But, then again, I don't like doing the dishes but I prefer to eat on a clean plate. So I edit anyway because I like a clean book. Typos are like dirty dishes."
In marketing her work, Lili says she has used Facebook ads. "They're pretty good. But I prefer the more hands on marketing through building friendships via social media like Twitter, Facebook, Tumblr, Google+, GoodReads, etc. Building relationships through social media is not a strategy that I made up. These blueprints for success have been drawn by other successful indie authors. All I'm doing is following their lead. In my opinion, a strategy is successful when it can be duplicated."
Her advice to aspiring authors? "Social Media is crucial. Be genuine and build relationships."
Lili's latest novel is the military style action-thriller, SAND.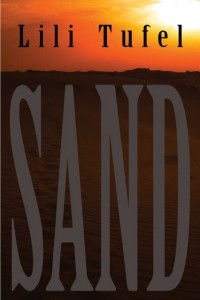 Dallas is a Special Forces Lieutenant who is driven by his promise to protect the Colonel's daughter Abby from an opium drug lord. He is torn between duty and his love for her and when he discovers that the drug lord's charming—murderous son has befriended Abby, there's no limit to how far he is willing to go to protect her.
Between Amazon and Goodreads, her book has received almost 20 five-star reviews.
One reviewer wrote, "Pulse racing, non-stop action, kick-butt hero, shock ending, plus a real romance." Another wrote, "I stayed up till 4 a.m. to finish the story."
Lili said this is exactly what she has wanted the readers to experience. "Sand is like a ride at the fair," she says.
And now, EXCLUSIVE to Indies Unlimited, Lili has a surprise announcement:
"I would like to reveal a BIG surprise! NO ONE knows about this. I want to take the opportunity to reveal it here because your blog audience is very dear to my heart. I had originally told many of my fans that my books are all stand alone and there would not be a sequel to SAND. BUT… Due to popular demand, I will be releasing the sequel to SAND in 2012."
SAND II coming in 2012!
Lili's awesome book, SAND is available from Amazon US and Amazon UK.  You can also join the growing army of SAND Facebook fans.
Learn more about author Lili Tufel at her blog, tumblr, and follow her on Twitter.