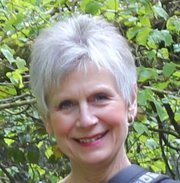 I am very pleased to announce that respected book reviewer Cathy Speight will be joining Indies Unlimited as a contributor. Cathy is a skilled and experienced book reviewer who has appeared here on the blog several times. I encourage you to visit Cathy's blog, Cath 'n' Kindle to see some of her great and insightful work.
Her periodic features will treat you to some of her wit and wisdom and keep you current on some of the great indie books available out there.
Cathy's presence will add yet another dimension to IU as we continue to grow to meet the challenges and needs of the Indie community. She is a great fit for this motley crew and we are all very excited about having her on board. On behalf of Kat, JD and myself,  we extend a warm welcome to Cathy Speight and invite all of you to do the same.