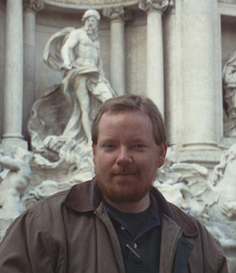 As my Dad used to tell me about recruiting quality staff, "If you can line up a clean shot, take the shot."
We are happy to announce that KD Rush is joining the Indies Unlimited crew as a regular contributing author. He is currently working on several short stories as well as his debut novel, The Guild Inc., a supernatural thriller.
KD' s monthly column, "The Learning Curve" will be all about his adventures in the pursuit of his lifelong dream of becoming an author. Imagine that—a column for aspiring authors actually written by an aspiring author.
He is a South Carolina native, born and raised in a small town just south of Charlotte, NC. He is a husband, father, animal lover, motorcyclist, and avid reader. He also holds a bachelors degree in Information Technology.
Be sure to check out KD's website at http://KDRush.com
Please give a warm Indies Unlimited welcome to the amazing KD Rush!
[subscribe2]