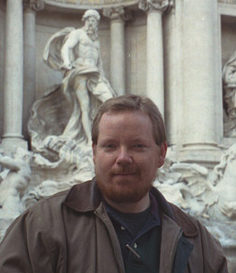 Hell may have just frozen over. Either that or I'm asleep and dreaming. In case of the latter, please don't wake me. Just let me enjoy the winning lottery ticket for a few minutes more.
When Stephen Hise tracked me down, he threw out an offer that I couldn't possibly refuse; my own column here at Indies Unlimited, one of the best blogs on the net. To say that this is an honor would be an understatement. In fact, there really aren't any words that could adequately express how privileged I feel to be included in the same company as the talented staff here at IU.
Even so, and I have to be honest, there was some hesitation on my part. It took a great deal of effort not to immediately jump at this opportunity. I am not an author, yet. My credentials as a writer are lackluster at best, and downright poor compared with the amazing array of talent that Stephen has assembled here. What could I possibly have to offer? Before giving an answer, I had to ask myself a few hard questions.
Stephen, being the gracious person that he is, understood and asked me to think about it. In truth, I did little else for the rest of that day.
The idea of sharing a blog with these bona fide authors' was scary enough, but there were other considerations as well, not the least of which happens to be a time issue. Anyone that maintains their own blog and other social media outlets such as Twitter, Facebook, Google +, and others while trying to write a novel will understand what I mean. Time is a precious commodity. There was also the credibility factor to consider.
What could I possibly contribute to a site that already had a stable of authors that would make a publisher drool? I've no books to promote, other than the ones that I read and like to share. My own book is so far down the publishing road that I haven't even encountered the tunnel yet, let alone the light at the end. Then it occurred to me. There is something that I could offer to this community.
My dream, the waking one that I've lived with for most of my life, is to write a book. When I finally made the decision to pursue that passion last year I also chose to document the process on my website. In essence, it's a novice writers guide, filled with black holes and pitfalls that I've run across. There have also been a few successes along the way as well.
I reached out to Stephen the next day with my idea. He liked it so much that he even came up with the perfect title for the column, The Learning Curve with KD Rush.
The goal of the column will be simple. I'm not here to teach anyone how to write; hard to do when I have so much to learn. What I can do is help inspire the aspiring authors' with my story. And hey, if writing isn't your thing, then perhaps I can inspire you to get off the couch and follow your dream.
If by chance your secret passion is to become a published author one day, then I'm going to show you what does and does not work, at least for me. You will have a ringside seat, a window into my world. I'll take you through it every step of the way, throwing out writing and marketing tips that I've spent months researching and putting to use. For new writers, I'll try to save you a ton of wasted time and frustration.
For those who need some marketing help, I'm here for you too. When someone searches for your name on Google, Bing or Yahoo, how much of you appears on the main page? If you don't take up the whole search page, then this column will be for you as well.
Thankfully, Stephen has allowed me to post on a monthly basis, so that takes care of the time constraint issue. Think of it as a work release program, without the chains and crappy prison food. I'm not quite an inmate yet, still have that book to write and all, but I will get there. And more importantly, you can too.
If there's one universal truth that I've discovered about the indie author community, it would be this – Almost everyone is willing to help you succeed.
The only limitation that Stephen asked of me was that I keep the content clean for a PG13 audience. You will of course note that I started this bio off with a curse word. I'm just rebellious that way.
If you want to be a writer, then you should develop that same attitude. Your family may not believe in you; your friends may tell you what a fool you are, while others will try to stand in your way. You can continue sitting on the couch eating Cheetos, or you can take that first step and create a world of your own. I'll be right there with you my friend.
*     *     *     *     *
K.D. Rush is a Contributing Author for Indies Unlimited. He is currently working on a book of short stories, as well as his debut novel, The Guild Inc., a supernatural thriller. For more information please see the IU Bio page and visit his website: http://KDRush.com or find him on Twitter @KD_Rush.
[subscribe2]