I'll try to make this short and to the point. I'm going to talk briefly about something that is either (A) a worthless timewaster or (B) the next big thing.
As always, I'll put out my disclaimer— I'm not an expert in Klout. I happen to toy with it and, more or less, actively participate. Behind the scenes here at Indies Unlimited, there were discussions as to what, who, how and why of Klout, so here we go.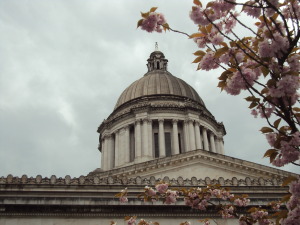 Specifically, the Klout score is updated each morning based on the following parameters:
Twitter: Retweets and Mentions
Facebook: Comments, Wall-posts and Likes
LinkedIn: Comments and Likes
Foursquare: Tips, To-Do's and Done
Google+: Comments, Reshares and Plus 1's (+1)
According to the organization, the average Klout score is 20. So, what does that do for you? Who knows! My Klout score now is 44, big deal, right? That's the problem, No one really knows if it really all means anything or even what type of matrices are used to determine the score. It's all very secret and proprietary by Klout.
Another feature of Klout is its ability to determine if you are an "Expert" in a particular subject or topic. For example, our fearless leader, Stephen Hise has a Klout score of 47 and is influential in 14 topics including – DUH – Blogging, Amazon Kindle, and Goodreads. Another contributing and talented author here at Indies Unlimited is JD Mader. His score is a whopping 59 and is influential in 15 topics including Fiction, Marketing and Accounting? (I did not know that, is there anything this guy can't do?) Finally, KD Rush sits with a Klout score of 50 and influential in 8 categories including Authors, Writing, and Blogging. Notice the trend here?
Klout Perks are another feature of the system. They are exclusive products or experiences that you earn based on your influence. I have engaged in a couple of these, I was invited to, but elected not to attend an event here in Miami, that was only open to individuals with a Klout score above 40. So you can begin to see how marketers who give credibility to the Klout score can use it to bring in a very specific, yet diverse crowd.
The final analysis is a big question mark. A while back, I was examining the breakdown of my score and it indicated that I was nearly non-existent on LinkedIn. That didn't make sense, so I emailed Klout and their response back was that at this time they only monitor "status" updates and "likes." If you use LinkedIn much, you realize that most interactions occur in groups through discussions. That kind of contribution is never tallied for Klout purposes. They did indicate that they are looking into fixing this in the future.
It looks like Klout is here to stay. As an actual tool, it just depends on who you are and how you use it as to how beneficial it can be. I use it to clean out my Twitter account in conjunction with Tweepi, where I can see the Klout scores associated with each tweep. Other than that, it is an ego booster to watch your score climb as you become more engaged in social media. In the end, don't hesitate to throw out a +K to your colleagues that you trust and respect, it can't hurt. But don't get too hung up on the number or how to improve it just because it's a score. Do the things you normally would do to create a platform and a following for your writing, and everything else will take care of itself.
*     *     *     *     *
Jim Devitt is a Contributing Author for Indies Unlimited. The author of the #1 Kindle Bestselling novel, THE CARD, has recently moved on to the second round in the Amazon Breakthrough Novel Award competition. For more information, please see the IU bio page or his blog:  http://jimdevitt.blogspot.com/
[subscribe2]