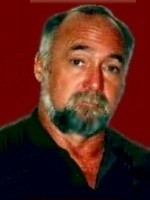 [This article is part of a series by author Lin Robinson on the subject of so-called "rules" of writing. You can find the other articles here: Part 1, Part 2, Part 3]
To continue some examples of "taboo" writing elements that are completely "legal" and useful, I also continue to refer to the ultimate "rule book" for writing: the published literature. Your favorite books are your best guide to what can be done.
Some examples of things that send "netRumor hags" into hysterics, but don't seem to bother great authors or readers:
Avoid Prologues — If they're so "wrong", why are there so many of them? They exist, and are used, because they can be a useful tool in telling a story. Like anything else, they require thoughtful use. What doesn't? I'm one of many writers who has experienced people flipping out over a "prologue", but no resistance after just changing the name. In my case to "Guadalajara, 10 Years Ago". It's not readers who flip out, of course: it's critters and editors. And if renaming it makes it okay, then is it a real problem?
One major sub-fetish on this one needs comment: "Prologue" doesn't automatically mean "information dump", though you get that impression from bloggers searching for a reason they are "wrong". But let me just point out that the "Girl With The Dragon Tattoo" is packed with long, expository "dumps". Apparently people don't mind.
Eschew Ellipses — This is another one that people get hot about, but there is no real reason to avoid. Elliptophobes usually cite some style manual, but again: there is no official style manual for fiction.
And more authoritative usage indicates that ellipses can also be used to: "indicate a pause in speech, an unfinished thought, or, at the end of a sentence, a trailing off into silence (aposiopesis). When placed at the end of a sentence, the ellipsis can also inspire a feeling of melancholy longing. The ellipsis calls for a slight pause in speech."
To broaden the focus, celebrated San Francisco columnist Herb Caen massively used them, called his work "three dot journalism".
Which might be a good time to mention something. "They" will rant that if you defy them, agents and editors who loathe ellipses (or prologues or passive voice or whatever) will shred you work and blacklist you and your offspring. Thing is, that might be true. It's also possible they might reject you because they don't like BMW's or kittens or Republicans. You can't attempt to make an MS reject-proof in this way. If they like your story, they aren't going to can it because of an ellipsis or semi-colon.
No Brand Names — Some people foam at the mouth over this one. Probably a reaction to "corporatism" or something. It's very true in screenplays, but in fiction it's ridiculous to say "a late model sedan" instead of "a shiny new Escalade". It is, after all, showing-not-telling. It can go beyond that, be a major element of the story. Brett Easton Ellis is all about brand names, and they pave the slick, consumed world he portrays. William Gibson revels in them. And they are an important part of the story. When he says a Burmese girl cuts hair with a Braun lazer pencil, it means something about his world. A brand name like "Daimler -Hodaka" is in itself a major milepost to the reality his people inhabit.
No Real People — I never understood the why of this one. It's very common. Here's the first sentence of Norman Mailer's "An American Dream": "I met Jack Kennedy in November, 1946…. We went out on a double date and it turned out to be a fair evening for me. I seduced a girl who would have been bored by a diamond as big as the Ritz."
Don't Use Unknown Words — This one seems to make sense, especially if one buys into the whole "you have to pamper readers" concept. But in fact neologisms are an accepted part of writing. And beyond that, you don't need to define things. Even if people never know what the word means, they read on.
William Burroughs uses the words "candiru" and "spla" often in "Naked Lunch", didn't explain what they mean until very late in the book. Gibson use chilango in two books and never explains that it means people from Mexico City. Why should he? What does it matter?
I just finished two Irish novels in which some speeches use Galway slang for every other word. I didn't look them up (where?) just read through them. It was obvious what was being said and the words were fun and colorful. One thing to keep in mind is "obvious what was said". There's where your writer's touch comes in. Who really goes bonkers over this is editors. It goes against their very nature not to define and explain everything. Tough. You're the author and it's between you and your readers.