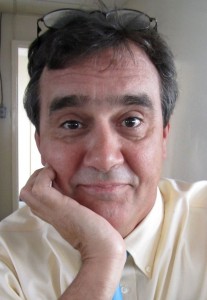 David Biddle has been writing professionally for over 30 years. Besides his novel, Beyond the Will of God and a collection of short stories called Trying to Care, he's also a contributing writer with TalkingWriting.com and publishes frequently as a freelancer both online and in print. As a freelancer he has published with everyone from The Harvard Business Review to The Philadelphia Inquirer, Kotori Magazine, and BioCycle. He was also a contributing editor to In Business magazine for over a decade. His fiction has been published in a number of online magazines including WildViolet, ToastedCheese, and Sleep. David lives in Philadelphia with his wife, three older sons, and the family cat, McLovin.
---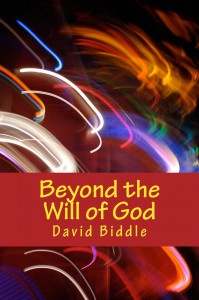 Beyond the Will of God
by David Biddle
Somewhere in the heart of Central Missouri mysterious music filters through night-darkened farmland. The dead body of an Amish teenager launches a police investigation that leads to a great deal more than a simple homicide. Elvis is seen roaming the countryside. A young, drug-addled clairvoyant arrives in the area, confused about the power improvisational psychedelic music has over human consciousness.
Police Sergeant Jill Simpson teams up with Philadelphia tabloid reporter Franklin Harris to tie all of these issues together. They will stumble into mysteries far more important than anything they could have imagined.
Beyond the Will of God is a murder mystery wrapped in the secret of music wrapped in questions about the power of the human mind. This is a thriller rolled into magical realism and speculative visionary fiction…totally off the literary grid. If you're looking for something quite different, this is probably the novel for you.
This title is available from Amazon, OnlyIndie, and Barnes and Noble.