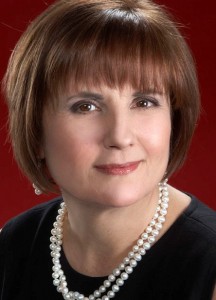 by Lenore Skomal
17,500 readers uploaded my Kindle version of Bluff, my debut novel, thanks to the free giveaway promotion KDP Select offers. That was the count halfway through day three of the promotion.
I wish I could have enjoyed that number. But I couldn't. I was too busy panicking about the fact that so many people had downloaded an unreadable version of my book.
Unreadable you say? How could that be? Especially with the previewer that KDP offers to check your Kindle file after it's uploaded. I would have said you're right about that, except now I know different. Uploading a file to Kindle isn't infallible.
My first mistake was relying on past experience. I had self published an anthology of my award-winning humor columns early last year. Uploading the PDF and checking it in the previewer showed a reasonable facsimile of the printed version. Granted, the layout of that book was fairly straightforward and done by a graphics friend of mine. Nothing fancy in the layout.
Which led to my second mistake: Assuming the second book, which had been professionally laid out, using a funky font and all the bells and whistles, would bear the same result when uploaded in the same format.
Of course, my book designer offered to convert the file for me for Kindle, for a cost. Budget always being a concern of mine, I waved it off and assumed I could do it myself. After uploading the PDF, I checked in the Kindle previewer and the formatting looked fine, save a few misplaced spacing errors.
This was my third, and perhaps most crucial mistake. The Kindle previewer on KDP, if you look at the tab on the top, is set for Kindle Fire, something I completely overlooked. To the right of "Kindle Fire" is a tiny drop-down arrow – and if I had clicked on that tab, I would have seen three other options: Kindle, iPad, and iPhone. I also would have seen that the Kindle version of the book was almost unreadable. God knows what it looked like for iPad and iPhone.
So, unbeknownst to me, the 17,500 readers who downloaded it for free had gotten this corrupt format, and assumed that I was, or had hired, the worst editor in the world. It was an offhand phone call to my sister that made me aware of this. Her best friend picked up the phone instead and after a few minutes of happy chitchat, I asked her if she had read BLUFF yet. I then heard the words that shot through me like a Medusa stare.
"I downloaded it but there's something really off with the formatting. I can't read it," she said. My heart turned to stone and my stomach launched out of my body into the chasm of panic.
I rushed to my computer and checked my Amazon reviews. Yep. There they were. The first two reviews tanking the Kindle version of the novel that readers had downloaded for free, saying they couldn't read it. In sheer reactive mode, I stopped the free giveaway. I don't have heart problems, but I swear I started to feel pressure in my chest.
I quickly had the book reformatted professionally in hopes of rectifying the problem. But uploading a revised file of a book on KDP doesn't mean the problem is fixed.
With the blood draining from my face, leaving me tingly and feeling faint, I posted comments to the negative Amazon reviews, apologizing for the mistake and explaining that anyone who downloaded the free version would be able to get the new version free as well by contacting me. I would do anything in order to rectify this human error, which was now costing my book review stars. As I have found out, readers who get e-books for free can be a tough, unforgiving lot. About 10 people have contacted me for the clean version.
In the process, I learned it's impossible to contact Kindle Direct Publishing—directly. Email is the only way. I had hoped to get KDP to email those who had downloaded the corrupt Kindle version and tell them that the new one was available. No dice. I still haven't heard back from them.
And if I can offer advice to other Indie publishers, it's this: When trying to navigate your ship in this whole new world, trust those who have the maps.
[Need help checking your eBook's formatting before release? This article will show you how. – The Admins]
---
BLUFF is Lenore Skomal's first foray into the world of literary fiction. Winner of multiple awards for blogging, literature, biography and humor, her catalogue spans many genres. With 30 years of writing experience, 18 books published, two daily blogs and weekly column, the consistent themes in her work are the big issues of the human experience. Learn more about Lenore and her writing from her website and her Amazon author page.
[This article will show you how to check your eBook's formatting before you publish it. – The Admins]