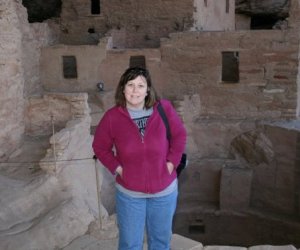 Let's face it, writing a book is hard work. You might even break a sweat, or pop a cog in your brain. Who wants to do that? So, enter November – NaNoWriMo – National No Writing Month. This is one month where we authors, writers and scribes can legitimately rest our brains from the toils of our literary efforts. I know, I know, it won't be easy – so here are some tips to keep yourself from writing that book without losing your edge.
#1 – Committees and meetings are an excellent way to prevent progress on any level. So, form a committee for your book! Find a bunch of people who also write and invite them to your own Yahoo!, Facebook, or Goodreads group. If you can actually get them to pay attention to anything you have to say in between announcements of their free eBooks and basic spamming, you might get some input. That input will probably spark a discussion. That discussion will most likely get sidetracked onto the subject of kittens or television shows. See? It works.
#2 – Toy with your blog. You've been neglecting it anyway, haven't you? You know those little Google ads on your sidebar – click-throughs on those should add up to like a whopping 1/8th of a cent per year, right? Gotta get more content to get more clicks to get more pennies. But no, writing on your blog still counts as writing. So be slick and get a few people to write some guest posts for you. Not everyone will be taking a writing hiatus.
#3 – Still feeling the jones to write? Well then, worry about your title now. I mean, how can you write a book if you don't know what to call it? At least come up with a working title. You can't go around referring to the book as 'the book' or 'it' – how will you bond with it? Don't even think about writing one word on that project until you know what to call it. I mean, you wouldn't pop out a nameless kid, would you?
#4 – Came up with a title, already? Well, then, next you should deliberate over what the cover should look like. That cover could dictate what you write inside…never mind letting the cover reflect the story. It should be vice versa. You've got to get that straight in your head before you start writing. That ought to keep your brain busy for a while.
#5 – Editors and BETA readers…Just thinking about them makes you want to suck every word back into your brain, doesn't it? You know someone will be dissecting your baby once you're done – so use this time to think carefully about what you're going to write. Just don't write it – yet.
#6 – If the thought of editors doesn't scare you into not writing for a month – how about reviewers? There's bound to be someone out there just waiting in the wings to slap a one-star review on your freshly released book because they didn't "get" it. Why rush into that? I can't imagine why someone would confuse your rock-solid, machine-gun-toting, half-cyborg hero for a quivering mama's boy afraid his wife will leave him at every turn, but you know that person is out there just waiting for you.
#7 – Solitaire. Cards are good for clearing the mind. Numbers…those really give you a break from the literary process. More of a games person? Then pick your poison – Farmville or Faceville or whatever it is – just get yourself away from writing. Remember, if you avoid writing now, think of how fresh and rearing to go you'll be come December first! You can do it!
#8 – Tell everyone about the premise of your book. Put that outline up on your blog, website, Facebook page, etc., and someone is bound to steal your idea and write the book for you. Think of all the work you'll have saved yourself!
#9 – Spend November working on grand marketing schemes and publicity strategies. Design some logos for bookmarks, calendars, mugs, tee-shirts, and even set up your own Zazzle store. That's a great time suck and will make you a dollar here and there which you can put towards writerly stuff in December.
#10 – Plan an elaborate Thanksgiving dinner. This should double as the occasion to celebrate your avoidance of writing for an entire month. You can use some creative symbolism in your dishes to acknowledge your authorly status, such as: Sparkly Vampire Cranberry Sauce, Mushrooms with Oscar Wilde Rice, Broccoli Shakespeares Almondine, Edgar Allan Turkey Po' Boys, and more. Have some fun with that!
Well, congratulations if you manage to make it through November without writing anything. I know it will be difficult, but it won't be anywhere nearly as tough as actually writing a book.