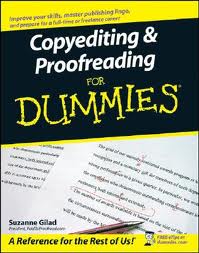 Last month, the Evil Mastermind had a fun post called Typopotamus, where he discussed typos and some strategies for eradicating them from your writing, including hiring a good editor and proofer. In one of the comments author Jeff Dawson had the following to say:
"Indie readers sometimes spend too much time looking for errors and what nots. This is good and yet bad at the same time. The good part: they are catching errors writers, beta readers and editors are missing. It provides a chance to quickly make the changes and upload a new version. The bad: some readers and reviewers are focusing on miniscule problems and bashing an otherwise good read."
I agreed with the good part, no matter how well an author does in chasing down typos and getting the appropriate support to catch those he or she missed, some are still going to sneak through. This applies to all books, regardless of their pedigree. It was the second part of Jeff's comment that, as a reader, I took exception to. I started to reply and before I finished realized I had a blog post instead.
When I'm reading, I don't think I'm focusing only on proofing issues, but I seldom give a book the kind of review the author is going to be happy to see if they have numerous typos and other issues that should have been caught in proofing and copy-editing. I have three main reasons for a take no prisoners approach to this when reviewing indie books.
First, because this does matter. Anything that prevents the reader from becoming immersed in the story and staying there is bad. When I read a line that doesn't make sense, I read it over to try and figure out what I missed. Having to do that very often is a distraction and throws me out of the story. Sometimes the problem is me. I re-read the sentence and it makes perfect sense. More often, it is because I don't understand why the character "went form the kitchen two teh bedroom" or if the stranger was going to enjoy being disabled after "waiving they're hand."
Second, because indie authors have this reputation among many readers. When I started my review blog, I knew many readers felt this way and also knew that, while a valid complaint about some books, it wasn't valid for many others. By having this one of the areas specifically mentioned in my reviews, those bothered by these issues would be warned about books that had a problem in this area. I also viewed it as my small contribution toward getting indie authors with these problems to "up their game." Yes, the story matters more. I'd rather read a compelling story with an overabundance of typos than a perfectly proofed, yet boring story. But with so many books that get both right, why bother reading either?
Which brings me to the last reason. Readers compare your book to all books, including those that were traditionally published. Traditionally published books rarely have problems in this area. It seems whenever I see someone complain about indies in this regard, someone responds with, "well yeah, but some traditionally published books do too." My short answer is, "not often." Very few books are typo free. I'll almost always spot a small number (2-4) in any book I read. Finding more than that in a traditionally published book is something that happens so infrequently in my experience, as to not be a consideration, with one exception. The exception is those kinds of errors that happen during conversion (whether OCR or, more often these days, from one electronic format to another). Publishers don't get a free pass for those problems either. You'll find plenty of customer reviews bashing traditionally published books for conversion and formatting issues (another area they need to work on).
You can argue that an indie book is cheaper and try to make the case that this makes a difference. I've heard indie authors say, "what do you expect for two dollars and ninety-nine cents." What they're missing is that the single biggest investment a reader makes in your book isn't the price of purchase, but the time to read it. Having to mentally edit to uncover a wonderful story isn't going to leave the reader happy, nor the author when that reader is deciding whether to purchase their next book.