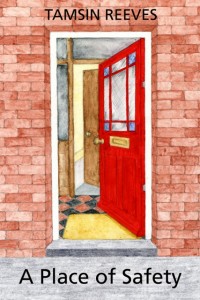 Today we have a sneak peek from author Tamsin Reeves' psychological thriller, A Place of Safety.
Martha is struggling to restore some stability in her life, which has been in turmoil since her husband walked out on the family to join his pregnant girlfriend. She takes in a lodger, an asylum seeker, who fled Afghanistan but cannot escape the violence which pervades his dreams. An undemanding friendship grows between Martha and Ismail but how well does she really know the stranger in her attic? When a local girl disappears; a girl who visited Ismail's room, Martha realises her house is not a place of safety.
A Place of Safety  is available on Amazon.com, Amazon UK, and all Amazon locations.
Here is an excerpt from A Place of Safety: Continue reading "Sneak Peek: A Place of Safety"