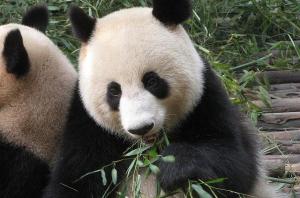 This is not a hate post, or at least it's not solely a hate post. 😉
Just for myself, I really don't believe an author has any business saying anything to a reviewer in public. Let's be clear: Readers do not review books on behalf of writers. The function of a review is not to service an author's ego. Reviews are a way for someone who has read a book to tell people who are thinking of reading it whether or not they would recommend doing so. That's pretty much it. It is a reader-to-reader equation which, I personally think, the writer of the book in question should keep out of altogether.
However, that does *not* mean I am not sorely to tempted to weigh in on some of my own reviews. I definitely am, but I don't do it. This may be why there are claw marks on my armrests and teeth marks atop my monitor, but that's the price I pay for adhering to my plan to just let stuff roll off my back. As it generally does after an hour or so of dark, murderous grumbling. Also, I am not saying I haven't found really helpful things to consider in reviews of my own work – I certainly have, from having typos pointed out even well after original publication, to observations that really made me think about my own characters' motivations. "Bad" reviews can be extremely useful to writers as aids to improving their writing. But that is not their prime purpose.
With all that in mind, I have compiled the following commentary volunteered by writers expressing their sentiments. Saying what they would say in response to reviews they have received, if it was acceptable to do so. Which – just to repeat – it is not. Still, sometimes we all just have to vent somewhere. 😉
While the following statements are all from writers (including me), I have withheld any names to protect the ornery, and done a bit of editing. The editing includes replacing some terms that might be objectionable with a place-holder:  [panda]
——————
Fifteen Things that no writer should ever actually say, in public, in response to a book review:
15.) "Do you understand the meaning of the word SPOILER? Obviously [panda] not."
14.) "In order to rectify your issues with my timeline, dear reader, I would be happy to send you a copy of the Excel spreadsheet. Or optionally, you could learn to count above the fingers on both hands, you soft-headed [panda]."
13.) "The reason we authors put "novella" in the description or subtitle is because the book is shorter than a novel. Complaining in the review that the novella is, in fact, a novella just makes you look like a [panda]."
12.) "If you're willing to suspend your disbelief for zombies and other monsters, be willing to believe a woman has [panda] enough to lead a group of survivors through the apocalypse."
11.) "If you dislike a particular genre, you might consider not accepting the book for review. I mean … what are the odds?"
10.) "If the description says "For mature audiences only" assume there will be [panda] LANGUAGE in the book that might get your [panda] [panda] in a bunch!"
9.) "For those reviewers who are addicted to using the word "tropes" in every other sentence, as in "more of the same old tropes…" There's a reason. We have to pay the bills. Write a book that ignores the genre conventions and get rewarded with low sales and poor reviews."
8.) [panda] [panda] [panda]. [panda]. [panda] [panda].
7.) "Thanks for the great review of my book. Sorry you lost your banjo at Walmart during a half-price leopard skin sale. My apologies for including strong women as characters in my book. I realize how offensive and confrontational that can be for someone who still thinks it's 1954. I'm also sorry that 90% of my jokes went over your head because they referenced literature instead of Reality TV. Thirdly, I'm profoundly apologetic that there were no vampires or shirtless werewolves included in my fantasy novel. I was blissfully unaware that all fantasy books now require them. As for the romance aspect, the girl had to die. I really had no choice in the matter. Please address your complaints to the estate of William [panda] Shakespeare."
6.) "I'm sorry you don't like my character. I'm sorry she's immature and shallow. I'm sorry she's not a beautiful kickass with a compassionate streak a mile wide. She has to grow up, and so do you."
5.) "Just because you've watched The Tudors and read Phillipa Gregory doesn't mean you know anything about medieval history. Of the two of us, guess which one has the Ph.D.?"
4.) "If you want a happily-ever-after, read romance! This is HORROR for [panda] sake."
3.) "Excuse me, but you seem to have projected your neurotic tendencies and emotional insecurities onto my main character and got it all wrong. [panda]."
2.) "It's not historically accurate? It's a [panda] FANTASY."
1.) "Where's YOUR [panda] novel, you [panda] [panda]?"