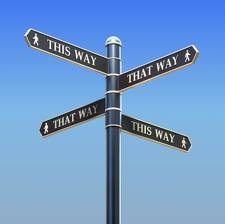 This article makes me feel a little weird because it runs counter to a longstanding peeve I've had with internet writing information. Namely the widespread impression that anybody with a keyboard is equally qualified to tell other people about how to write and publish, whether or not their degree of knowledge on that subject is greater than or equal to the average ass of the average rat.
I know of two blogs in which 13 year old writers give advice on how to write novels. Dozens with invaluable insights on writing from high school kids. How many more with scintillating tips from people who just wrote their first book, or are going to finish it any day now, except blogging writing advice takes up so much of their time? Many of the newbie forums like Writers Digest are packed with total wannabes who have no sense of irony when it comes to contradicting published authors, even best-selling authors. The equality of information seems to reduce experience to the quotidian.
You can imagine how fond I am of this sort of thing.
So it's not without a certain sense of irony that I write a piece suggesting that the opposite can be a problem: that "experts" online are often worthy of being ignored because they are full of crap, or at least that their expertise in no way applies to the actual situation that contemporary writers face. I think you'll admit this is a delicate subject to approach, so I intend to just barge into it and make a mess, as usual.
Let me start with a specific example: myself. I have published my own writing since, literarily, grade school. I've owned papers and publishers. My book Mexican Slang 101 has sold over 100,000 copies without benefit of publisher or ISBN or even the modern conveniences like POD and eBooks. I was a self-published hustler before it was cool. I sold an ebook on profitable self-publishing and have addressed writers' conferences on the topic.
I don't do that any more. Why? Because my information is no longer pertinent. My fortés are of little or no use to 99.99 percent of writers and much of what I was cluing people in on is now either common knowledge or has been obsoletized by more modern trends and technology. People ask me about it these days and I refer them to Dave Bricker or Kevin McLaughlin or Dean Wesley Smith.
So I take notice when I see discussions on Linked In or some other writers' forum where people hold forth with total nonsense, backing it up with their experience. Which is what I want to talk about.
First of all, nobody alive has twenty years of experience doing what you want to learn how to do. It's like somebody telling people shopping for trucks in 1911 that they should listen to them because they've been a teamster for 30 years. Sorry, Pops, but "horsepower" is just a figure of speech these days.
Likewise somebody who has been head of a university press for 30 years doesn't necessarily know more than you do about publishing your book. If fact, the chances are good that they don't know diddly. I've seen discussion like that so many times.
So here's another specific example: Joel Friedlander. If you don't know who he is, you should learn. And subscribe to his blogs where–among other things–he periodically has an excellent free cover contest and showcases writing blogs. He knows a great deal about book and cover design. He also gives webinars on self-publishing, where his expertise is a little harder to nail down. But what you notice over and over in his discussions, and to include his circle of editors and designers, is that they will go on and on about page design and font selection–when those topics are absolutely useless to somebody trying to put out an ebook on Kindle or iTunes. Sorry, but you just don't have that kind of control.
I have recently been in discussions on that blog regarding the need to spend money on editors. Personally, I feel it's not always necessary and the differences in current publishing technology and models allow some interesting work-arounds. Well, needless to say, people who earn a living editing tend not to care for that idea–but the interesting thing was that when they argued against it, you'd see them slipping into terminology that revealed they were talking about old-model publishing, nothing to do with what most of us are doing.
I see the same thing from publishing pros when challenged. They will start out stating "do's" and "don't's" and cite their 25 years running the in-house press for Bob Jones University or Popular Hairbrush Books or whatever, but if questioned fall back on arguments that mean nothing to us. Suddenly they are talking about short print runs, ARC proofs (think about what Advanced Review Copies mean when you can publish a book over a weekend), and such concepts that aren't really "outmoded", but just no longer universally–or even greatly–applicable.
A favorite example of this is several discussions making the idiotic statement that ebooks are as expensive to produce as paperbacks. I'm not making that up. And when questioned end up spieling how it takes twenty people in their company to vet, re-edit, format, release and otherwise screw around with the ebook version of a title they have already paid for and edited. So you can see where you'd better go hire a bunch of people if you hope to achieve the need to produce $12 ebooks. And yet, and this is important, you see people browbeaten or pushed into accepting what they say based on their resume.
One of the more, to me, infuriating examples of this comes from those who use a position to pretend to expertise. So you see a magazine editor offering webinars on how to get a literary agent when he has never done so in his life. Why would he? He's a career magazine hack. Or a famous writing magazine publisher doing $90 webinars on self-publishing when she'd never published a book in her life, much less self-published one. These people are not just useless, and not just more of the parasites that feed on writing dreams, they are actually harmful to those who pay them for their lore. Example on that: one of the bullets of the SP webinar was, "How To Choose The Right Self-Publishing Company." I wasn't worth $90 to find out if it was "our magazine advertisers on parade". I jumped to the conclusion. But people paid $90 to get informed.
Now let me take a more dangerous step here. What about the experts and gurus of modern self-publishing? Is what they say still valid? Is it sensible to suggest that much of what they said four years ago no longer makes sense? I'm speaking of the "classics" here: John Kremer, Dan Poynter, Aaron Shepherd. What we might call the "first generation" SP hotshots. Actually there has always been a skeptical take on that cottage industry. "Have they ever tried to sell a book other than a book on how to sell books?" But they established a sort of canon or core curriculum that still resonates. And some of their advice is still very strong. "Avoid bookstores" is one I frequently cite. But then you start looking at the marketing advice and start wondering.
Is a Facebook page really all that good a way to spend your time? Does blogging about writing really increase your sales? Does chasing Twitter followers bring you enough money to pay out?
One of my authors recently got into a discussion with an editor/author of the old school trying to adjust the new environment–and columnist for Writers Digest– who said that advertising doesn't sell books. Big news to people who watched my first humor anthology soar up the amazon rankings and sell 600 copies in a few hours because of a $75 listing on eBook News Today. The very kinds of things that author/publishers are concerned with and trying to learn more about and evaluate every day–is Kindle Nation a better ROI than BookBud? How best to layer promos and ads around Select free days?–are completely beyond the understanding of people who spent decades in the old models–and see no need to unlearn and relearn because they are experts and already know it.
The people I mentioned, Kevin and David and Dean, came in under the eclipse of the older "experts". This doesn't normally happen in real life–or at least not this fast–because most endeavors don't change that fast. But publishing is changing daily. Writers are re-examining what they learned earlier this year. As with any volatile field the difficult thing—as important and tricky as telling the truth from the BS–is being able to distinguish between what is fairly static or stable, and what is evolving. As merely one example, in light of developments over the past week or so, what do you think of the "time honored advice" ("time" meaning, "the last three years") to build reviews by swapping with other authors?
Now this paragraph really hurts my teeth to write, but somebody has to do it. Here it is: if you're a new writer trying to get out there and score, who should you take advice from: Neil Gaiman or Joe Konrath? Or, for that matter, Konrath or some hotshot who is selling stacks of a book very much like yours without doing any of the "right things"? A million-seller like Stephen King… or some housewife who just sold $45,000 worth of her dippy romance in a month? Or… here it comes… some guy who's been writing professionally for 40 years or some 13 year old skater who's selling $1100 a month of his lame spy adventure novel? Obviously the answer lies in a balance, in being able to lay off what is "known" and what sort of experience produces real-time, useful expertise. If you're starting to think your blog is a waste of time, in other words, maybe the fact that all those experts say you have to have it doesn't really apply. Maybe you'll make more streaking Red Sox games waving a banner for your book. This is not a field in which, at the moment, longevity or time in grade counts for much. Kind of like dating.