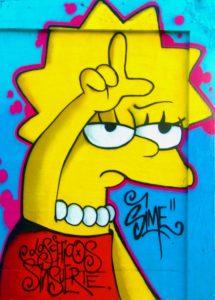 I'm a good little indie author. Really, I am. I'm working hard on building my backlist. I have a Facebook fan page and a Twitter account, and I post regularly on both. I'm on Goodreads and Shelfari and I'm even on freaking Pinterest. And I have a blog. I'm even pretty good about posting there on a regular basis – not every day, because that would make me crazy (okay, crazier than I already am, and thanks for pointing that out). But traffic on my blog is kind…of…glacially…slow.
So I thought I'd try to increase it by offering a contest. The prize was a signed copy of my latest book. Lots of people would want one, right?
I decided to tie my contest into a blog tour I was doing to promote the new book. One of the bloggers had asked me to do an interview. By that I mean that the blogger sent me about a zillion questions and asked me to answer twenty. I think these kinds of interviews are fun to do, and so I thought my blog readers might like to have fun with it, too. So I copy-and-pasted my answers to the questionnaire into my blog, and then challenged my readers to answer one of the questions better than I had. Best response would win the book.
I went back to review that post in preparation for writing this piece, and I have to tell you, it's a little embarrassing. The post is really long, for one thing, and the contest information is not prominently displayed. In fact, it's kind of buried in the middle of the post.
Also, I think I miscalculated by making it what amounts to an essay contest. I forgot that a lot of people who read aren't writers. I know it's hard to believe that there are people out there who have no interest in putting virtual pen to virtual paper and voluntarily taking a short-answer quiz – even when they get to write about themselves – but apparently it's true.
To top it off, I knew Blogger had a technical problem that sometimes prevents visitors from leaving comments on my blog. I'd found a work-around, but not before some of my early followers had quit trying to leave comments. But because of that, I allowed entries either on my blog or on my Facebook page. Problem solved, right?
Okay. Are you ready for the result?
I got one entry. One. It was a good entry, and I did give her the book, but still…one.
The pain of that experience has faded now, and so I'm thinking of trying another contest for the release of my next book next month. This time, though, nobody will have to write an essay to win.
Have you run a contest? What worked for you? And is it okay if I steal your idea?