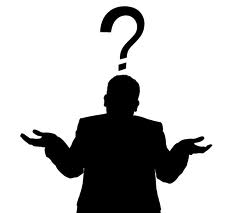 Guest post
by Ethan Jones
As I'm promoting my spy thrillers I'm sinking deeper and deeper into the self-publishing's Catch-22: I need to become famous before anyone will give me their attention. But how do I become famous if I cannot get any attention? And how do I get any attention if I am not already famous?
I used a shotgun approach to promoting my work: I sent a well-crafted press release to all the print and broadcast media in my region (around fifteen) about my book. I sought an opportunity for an author interview and/or a book review. I got one negative reply and one "we'll give it some thought" response. I am a nobody, so why should they pay me any attention, right?
Regretfully, this attitude has started to penetrate the online media, even blogs that purportedly are designed to help self-published or independent authors. Some of them have started to request positive readers' reviews of your work before they promote it on their pages (and we all know the nightmare of one- and two-star reviews on Amazon). Others have introduced a pay-to-play mechanism, a sort of advertising for the purposes of, as they claim, separating the chaff from the wheat. But again, if I am nobody, or worse, a broke nobody, how am I to catch the attention of anyone and how am I to find readers?
Thankfully, there are still some review websites and many individual reviewers on Amazon who will take a chance on an unknown author. A polite e-mail and the promise to send them a copy of your work is all that it takes most of the time. The caveat here is the low rate of responses and the reviews that may not always be to your liking.
Another approach is to think about what you can give to the online writer communities before you can ask for what they can give to you. Join free author forums and become active in their different topics. In this way, you gradually become somebody, a member of these communities. Perhaps you'll make some acquaintances or even friends, you may find a beta reader or two, who can help polish your work, and you can come to build a network of potential readers.
One of my strategies was to build a blog that focused on writing in general and mainly interviewing famous authors and reviewing their works. Ethan Jones's Books gets many visitors each day and its page hits go up into the three digits if someone like John Grisham posts a note on their Facebook page about it. A blog is a good tool to break out of the anonymity of the crowd.
Giveaways are always a great way to reach new readers. Everyone loves free stuff and it costs only a few dollars to ship a copy of your book. Of course, ebooks cost you nothing but a few minutes of your time. Goodreads is a great place to organize giveways, but you can do that also through your blog.
All the best to all of us as we try to break through the self-publishing's Catch-22.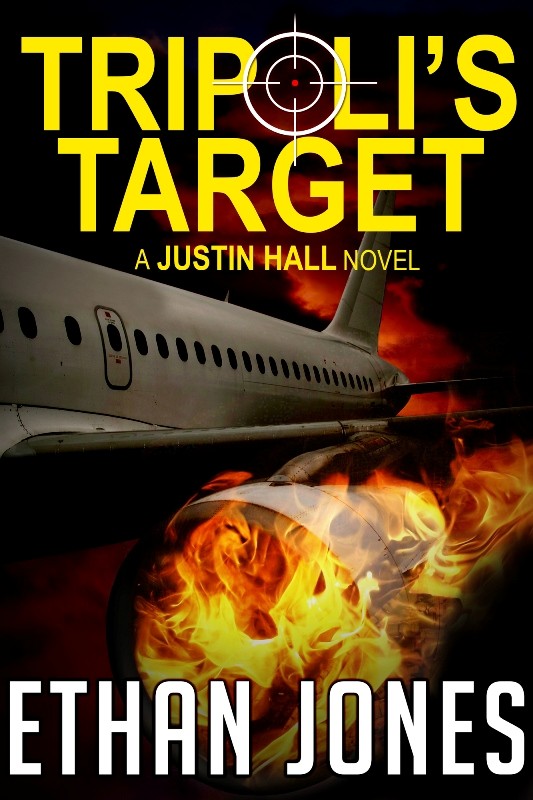 Tripoli's Target is the second book in the wildly popular Justin Hall spy thriller series. It is available from Amazon.
Justin Hall and Carrie O'Connor, Canadian Intelligence Service Agents, find themselves in lawless North Africa on the trail of an assassination plot. The target is the US President, and the hit is scheduled to take place during a G-20 summit in Libya's capital, Tripoli. But the source of their information is the deceitful leader of one of the deadliest terrorist groups in the area. Ambushes and questionable loyalties turn an already difficult mission into a dark maze of betrayal and misdirection.
Forced to return to Tripoli, Justin and Carrie dig up new intelligence pointing to a powerful Saudi prince bankrolling the assassination plan. What's worse, Justin and Carrie realize something crucial is very, very wrong with their plan. The summit is only forty-eight hours away and they still have to stop the Saudi prince, dismantle the assassination plot, and save the life of Tripoli's target.
Tripoli's Target promises to take the reader through a great story as it becomes the next international bestseller. Fans of David Baldacci, Vince Flynn, and Daniel Silva will love this high-octane spy thriller.
---
Ethan Jones is the author of Arctic Wargame—the first spy thriller in the Justin Hall series, released in May 2012, and Tripoli's Target—the second book in this series, released on October 4, 2012. He has also published several short stories. Ethan is a lawyer by trade. He lives in Canada with his wife and son. Learn More about Ethan at his blog. You can also find him on Facebook and follow him on Twitter.