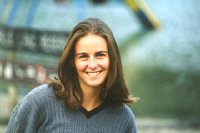 I have only been to one writer's conference. It was a small one in Auckland, New Zealand run by the Romance Writer's Guild. So yes, there were a lot of Mills and Boons authors there and yes, I possibly could have found one that was a slightly better fit for me, but all my books have a heavy romantic element and it was in town, so I figured I should give it a shot.
Was it worth it?
For me – a thousand times yes!
I went at a point in my life where I was still trying to find an agent and a traditional publishing deal. I knew there were going to be some agents there plus a top executive from Harlequin. At the time Harlequin Teen was just launching. I walked in there thinking it was all about the pitch. That's the main reason I shelled out the money, but I got SO much more out of it than that.
Here are some of the reasons why I think "Going to a Writer's Conference" should be on your To Do List.
– I went with the mindset that this was a golden opportunity, so I forgot my fear and introduced myself to everyone I wanted to meet. I ended up meeting some amazing authors. I spoke to Christopher Vogler who wrote one of my go-to books on writing – The Writer's Journey. That was awesome.
– I sat through some amazing sessions with best-selling authors that shared some of their writing techniques and gave me a ton of things to think about.
– I was lucky enough to win a breakfast meeting with an agent who gave me so much advice in that one hour. She put my Time Spirit Trilogy on the right course. If not for that meeting, I don't think the books would have done nearly as well. She also gave me some great insights into understanding the market.
– I got a better grasp on the whole business of writing, something us indie authors need to understand. We're not just writers anymore – we are business people as well and whether we like it or not, we need to understand the writing market.
– One of my highlights from the conference was sitting in on a session run by a group of guys who do medieval sword fighting in their spare time. They had all the gear there and due to hounding them, they actually gifted me a private session and showed me exactly what moves to do for my story. All the fight sequences in the last section of Golden Blood are thanks to these awesome guys.
– The last thing I'll mention, and probably the most important, is that I connected with many authors who were in the same boat as me. I ended up meeting two key women and we formed a little group called Inklings. Since then another three writers have joined us and we now all critique each other's work, promote each other's work and support each other through the ups and downs of writing. I haven't even met two of them face-to-face yet and I would already consider them wonderful friends.
I came away from the conference feeling inspired and motivated. I would definitely tout it as one of the best weekends I've ever had.
Writer's conferences are worth attending. If there is one in your town, jump at the chance to go. You will get so much out of it.