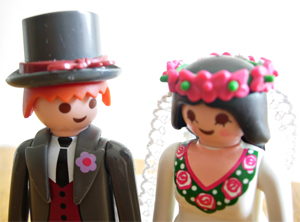 I like Goodreads. It's a nice little site. Come visit if you've never been. Readers talk about books without all that pressure of having to put on pants and brush their hair. We form book clubs, discussion groups, have a little chat around the virtual fireplace. Literary movements have been and continue to be born there. Even though every time I log in, it reminds me that I'm a slow reader who is not living up to her ill-considered 2013 Reading Challenge Goal, as a reader, I like the place. And if, as an author, you don't hard-sell or spam (you don't, do you?), it's a good place to launch a new book with a giveaway and interact with readers. Unless they are clearly abusive, no vague, Big-Brotherish policy steps in and strips away your reviews.
Okay, I'm not thrilled about a few things. It's not the most intuitive interface in the world, and it's about as user friendly as an eighty-page tax form. It doesn't offer an easy way to sample a book. But you can pull up any site on the interwebs and make a laundry list of complaints.
Now. Unless you've become one with your LazyLump chair in front of eight hundred meaningless college basketball games, you've probably heard that the founders of Goodreads are wicked excited about getting wads of sweet, sweet cash joining the Amazon family.
While Scott Turow and the Authors' Guild cry monopoly on Amazon, I'm not going to use this post to thump the online giant. Many of you have done it with such grace and panache that I'm not going there. Well, not much. But let's do a reality check, yes? For all of its flaws and the monopolistic gleam in that somewhat evil looking smiley logo, Amazon has made it a ton and a half easier for self-published authors to have a platform. Yes, they are making money off of us. Yes, the system is flawed. Yes, some players on the Kindle Boards eat their young. Or at least that's what I read on Wikipedia. But only a few years ago, if you intended on self-publishing your book without the use of one of those "services" that steal your rights and rob you blind (not that I'm judging or anything), you had to pony up some major dinero to a printer, learn something about the printing process, and store hundreds of copies of your baby in the garage, where they would hopefully not be destroyed by floods, mold, or wildlife. I used to work for one of those printers and had been negotiating the cost of a print run when… Amazon bought CreateSpace. Wicked cool, I thought. My health immediately rallied when I learned I wouldn't have to sell a kidney to sell my print books.
And what's that? Amazon bought a company, folded it into the "family" and actually produced something beneficial for authors and readers?
I know some of you have accused me of rampant optimism. I'm not as twinkly-eyed as author Hugh Howey, who is probably out buying a set of his-and-hers bath towels after telling the media that "I just found out my two favorite people are getting married. The best place to discuss books is joining up with the best place to buy books."
Yet having worked in advertising, public relations, publishing, and printing, I've been merged-and-acquired out of several jobs. I know what often happens when the boss calls a company-wide meeting and starts spinning the positives of a buyout. I also had a nice little royalty-producing database of web articles disappear when Yahoo bought and destroyed Associated Content.
But we don't know the full ramifications of the Amazon-Goodreads deal, so I'm not giving in to gloom and doom just yet. In fact, I'm willing to go out on a bit of a limb and imagine the good that an infusion of cash and market power could mean for Goodreads. A user-friendly interface. No more "system too full" errors when you try to log on. The ability to sample books. Bringing back the Amazon links, where most indies live.
My crystal ball is in the shop, so I don't know what will actually happen — if the "independent" spirit of Goodreads reviews will stand, if Nook and Kobo users will be marginalized. I hope the parties involved will stick to their assurances that these integral tenets of Goodreads' appeal will stand, as Goodreads founder Otis Chandler stated in an interview with Laura Hazard Owen on the day of the announcement: "One of the extremely important things to us is for readers to share what they're reading, no matter how they're reading. We have no plans to change that. We want Goodreads to be a place for readers of all types to share their favorite books. You can expect to see customizations and better integrations for people who do use Kindle. For everyone else, Goodreads will remain largely as it is." [read full interview here]
Although given Amazon's recent move into publishing, coupled with this new acquisition and the launch of Bookish.com, a book-recommendation site backed by several Big-Fivers, I'm willing to bet that a few Random Penguins are nervous. Or busily consulting their legal teams. Or holding a really big bake sale to raise funds for the survival of Barnes & Noble.
Your turn: where do you see this move ending up?