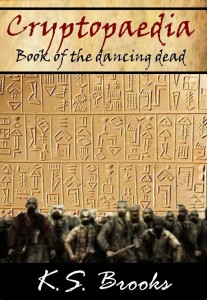 Of course, yes, I know you've been waiting for this. Who hasn't been? I've already shared with you the formula for writing a blockbuster action/adventure bestseller, a knock-em dead romance bestseller, a spine- and pants-tingling romantic thriller, and a Young Adult Paranormal Romance. I know – that's really benevolent of me, right? Despite that, you thought I left out a market with huge potential: horror. Well please, patience! I can only turn out one of these labor-intensive formulas each month. They're quite draining, you know.
Speaking of draining, this book's got it all: vampires, werewolves, zombies – a story destined to be a bestseller once you add your personal touch to it. How can you go wrong?
Follow my advice below, and you'll be fighting off a legion of dedicated, zombie-like fans!
Formula for a best-selling horror novel: Continue reading "Formula for a Bestselling Horror Novel"